The Distinction Between Benefits and Incentives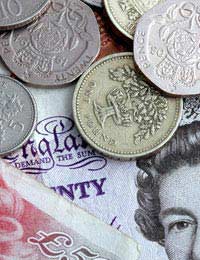 Employee benefits are an important area that should be considered by all employers. If you are looking to recruit new staff, you will almost certainly need to look at the available employee benefit schemes as a way of bolstering your pay offering. This is particularly the case if you are competing with other companies in terms of recruitment; frequently, potential employees will look at the benefits package being offered and calculate the effect that this will have on their salary. Benefits are an important way for companies to encourage new staff to join their business and, similarly, can reduce staff turnover if they are attractive enough to existing staff.
Frequently, however, benefits schemes are confused with incentives. In reality, these are two very different concepts and each with a specific use. Using one for the purposes of the other can incur significant wastage, and is unlikely to fulfil your aims.
Benefits
In essence, benefits schemes offer specific, normally non-monetary additions to an employee's salary. These benefits might include a company pension scheme; private health insurance; childcare vouchers, and so on. Benefits schemes can be used for a variety of purposes. These might include the retention of staff and the encouragement of a sense of employee loyalty. Furthermore, an attractive benefits package can entice employees away from other companies.
Incentives
Benefits schemes are a standard part of an employer's offering to their staff; staff are guaranteed the benefits that they are initially offered, regardless of their performance. For example, a sales employee would still have access to the company pension scheme, even if they did not meet their sales targets. Incentives, however, differ in this respect. Incentives can be thought of as similar in nature to performance related pay; they are linked to targets, and the nature of the incentive offered will frequently depend on the performance of the employee in question. To take a topical example, investment bankers receive an annual bonus. The size of this bonus, however, depends on the success of the employee during the year.
Benefits and incentives schemes can be operated side-by-side with a great degree of success. Indeed, it is frequently more efficient from an employer's point of view to attach qualifications to some benefits granted to employees; in this way the benefits become incentives, and productivity will tend to increase if the incentives are enticing enough. Clearly, however, it is important to monitor the success of incentive schemes. For example, if few employees are meeting their targets, this might suggest that either the targets are unreasonable, or that there is not the incentive to do so. In these cases, employers might consider reducing benefits and increasing incentives, lowering targets, or simply making the incentives more attractive to their employees. In this way, consultation with staff is an important part of the development of either benefits or incentives schemes.
As an employer or an employee, it is important to understand the range of benefits and incentives offered by your employer, or available to you as a company. More information on all aspects of benefits and incentives is available in articles throughout this site.
You might also like...