Global Employee Benefits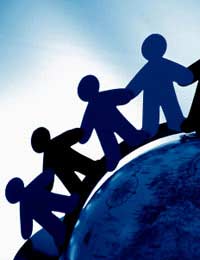 In the modern business world everything is becoming a lot more global and it is common for companies to have staff and offices all over the world. This can make administering staff benefits a bit more complicated as there are many more factors to consider. As well as the practical issues there are differences in approach and needs that should be addressed.
Different Priorities
People in different cultures and different areas around the world will have their own specific priorities. While some countries will put a large emphasis on holiday time to spend with the family, for others medical insurance will be very important or an impressive company car.
Explaining Global Benefits
It can be a tricky task to explain global benefits in a way that everyone – both those who administer and benefit from them - understands. Creating publications for individual countries is a good start but you also need to consider employees who are working abroad or are on secondment. Training is key and it is important than if staff move to a different country that everything is explained in detail.
Dealing With Exchange Rates
Companies need to decide on a policy of how they will deal with exchange rates. Will benefits be standardised in the same way as salaries or be dependent on local exchange rates or be fixed in the country of the head office? To save any confusion or upset, companies need to be firm and set about how they will go about this issue.
Secondments
When people are on secondment they may want to keep up their own employee benefits but will also have new needs. Offering moving services, relocation packages and in-country support are all important benefits to consider. It also needs to be decided whether they will need to adhere to the new country's system or the one they are from.
Pensions
Pensions are very different across the world and companies need to decide how they are going to deal with this. If employees work in global offices then it is likely they will still want to have their pension paid into a home pension pot but companies also need to think about whether there should be an opportunity to transfer them.
Administering Global Benefits
It is important to have a strong system in place to administer global employee benefits effectively. Companies need to decide if these will all be handled from head office, or more commonly, from individual offices with guidance from the central office. Staff need to be trained not only in the rules and systems of their country, but also any others that they may need to deal with.
Administering global benefits may be a bit more difficult than in a company that only works in one country, but it is possible for it to all run smoothly. Companies need to think about how they are going to deal with global differences and staff movement in advance and build a system that works for them. As with most administration, planning and training is key.
You might also like...