Negotiating Employee Benefits at Job Interviews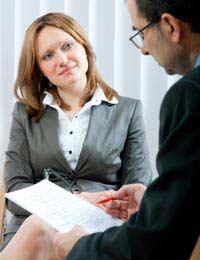 Employee benefits can be one of the major job selling points for an employer. But even an attractive employee benefits package can be up for negotiation if an employee has some leverage.
Attractive Employee Benefits Packages
Salary may one of the most important issues to a job but employee benefits should also rank highly. Employee benefits such as company car, medical insurance, occupational pensions and even gym membership can make a huge difference to a base salary. Employers are aware that a good employee benefits package will help to entice interview candidates and can promote staff loyalty. When it comes to employee benefits and employment contracts there may be some room for negotiating. Employees should start by recognising if they have some leverage that will help with negotiations.
Negotiating Employee Benefits and Bargaining Power
Bargaining power or leverage in the employee's favour is an important issue during negotiations. In other words, does the employer really want you? If employees have been asked for second or even third interviews this is a sign that employers are more than just interested. Remember that for some employers a recruitment process can be long and costly. They are looking for the right employee and this does mean that they may be willing to negotiate over factors such as employee benefits.
Know Your Worth When Negotiating Employee Benefits
It's true to say that the British have never been great negotiators. Potential employees are more likely to avoid negotiating for fear of appearing too confrontational. But if interview candidates know their worth and know what they have to offer an employer there is nothing wrong with a spot of negotiating. A simple way to check out the employer's views on the subject will be by asking, "are you open to negotiations on the subject of employee benefits?" It may be that an employer will be open to negotiations once the right candidate has been picked for the job.
The Job Market Can Determine Negotiating Power
There are some job sectors where it is difficult for employers to find the right candidates. A number of professions have high employment and good candidates are often snapped up quickly by employers. Job interview candidates should undertake some research on their job sector. If there is a low staff turnover in a certain profession then good candidates will be scarce. Employers are more likely to negotiate pay and employee benefits to secure the right employee.
Recognise the Important Employee Benefits
Before negotiating take a good look at the employee benefits that are on offer. Having extra holidays and a company car may seem like great perks but are they at the expense of important benefits such as private medical insurance. The employee benefits being offered by an employer can actually say a lot about the business itself. If they do not place much importance on occupational pensions then this could be a warning sign. Always negotiate if the important benefits are not covered in an employee benefits package.
Points to Remember when Negotiating
There are some basic negotiating principles to remember. These should include:
Never demand; this is negotiating. Demanding certain benefits will make an employer think twice about hiring
Know your worth as a potential employee but do not sell yourself too high; always research job market worth
Get to know the job market before negotiating to ensure the amount of leverage available
If possible, always mention how you could improve business, this can increase leverage
Employee benefits can make a difference to a base salary, so make sure the benefits are worthwhile
Be confident and prepared when it comes to negotiating
If discretionary bonuses are offered always ensure that the terms and conditions are outlined clearly
Always treat internal promotions within a company as a chance to renegotiate benefits and pay
The higher the amount of bargaining power an employee has the more chance there will be of successfully negotiating an employee benefits package. Negotiations should mean there is give and take between employer and employee; it cannot all be one way. But if an employer does value en employee, or potential employee, they may be willing to go along with a number of changes to an employee benefits package.
You might also like...