FAQ: Employees And Special Leave Requests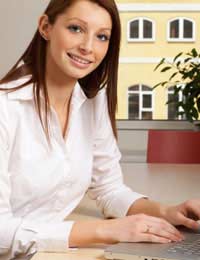 Special leave can be provided by employers under specific circumstances. Employers will usually have their own special-leave policies in place, and there may be eligibility requirements before leave is granted.
When Would Special Leave Apply?
Special leave will usually be provided under certain circumstances. It could be that an employee needs to request special leave for a funeral, or if they have children who are sick and no cover is available. But certain employers also offer special leave for circumstances such as extended paternity and maternity leave, or even a career break. This type of special-leave policy can often be used as an employee incentive to attract candidates to a job.
Will Employees Be Paid For Special Leave?
There may be times when special leave can be paid but this depends on the employer's special-leave policy. It is not uncommon for special leave to be unpaid, especially in long absence periods. An employer may grant paid special leave but will require that the time is then made up at a later date. Some employers will grant paid special leave under circumstances such as a family funeral. A human resources department or employee handbook should be able to provide specific details on paid and unpaid special leave.
Are All Employees Entitled To Special Leave?
Special leave is not automatically given or an employee right. But all members of staff should be treated equally if there are special leave policies in place. Part-time workers should be given special leave on a pro-rata basis. Special leave is not a clear-cut issue and some employers can refuse if employees do not meet their eligibility requirements. If this is the case, the employer may request that the employee uses some of their annual holiday entitlement as an alternative.
How Long Can Special Leave Last For?
The length of time varies depending on the company policy. Some companies provide special leave as either individual days or as a five working day period. Some companies actually will grant longer special leave, if there is a career break, for instance, and this can last for up to a year. The length of special leave will also depend on the reasons behind the request.
Will Employers Grant Special Leave for a Career Break?
There have been instances where employers have advertised a career break as an incentive. All too often, however, this can be false advertising, as the needs of the company outweigh the need of an employee. If a career break is important to a job seeker, they should be aware of the terms, conditions and eligibility requirements of the company's career-break policy. Many employers do offer valid career break special leave and this may be offered as part of a benefits package.
Are There Different Categories of Special Leave?
Special leave can be split up into two categories. The first is discretionary special leave, where a manager assesses the reasons for the employee's request and how this leave would affect the running of the workplace. The second is entitlement to special leave, where there are set company policies that decide if an employee is entitled to special leave.
Are There Rules For Requesting Special Leave?
If possible, a manager or employer should be notified of a special leave request as early as possible. This will give the manager more chance to arrange cover and will increase the chances of the leave request being successful. The request should contain full disclosure of why special leave is required in order for the manager to make an individual assessment. Special leave requests will usually be required in writing, although an email request may be suitable.
What Can I Do If My Request For Special Leave Is Denied?
Refusal of special leave does happen, especially if a manager has not been given enough notice to arrange adequate cover. Managers may sometimes just consider how the leave will affect the workplace and not fully assess the employee's need for leave. There may be an appeal process that can be followed if the employee thinks their request has been refused unfairly. If a manager has simply refused the request without fully assessing the reason for the leave, then this could be considered valid reason for an appeal.
You might also like...