Essential Employee Benefits for Working Parents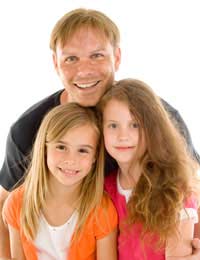 Around a third of the UK workforce is made up of working parents. Essential employee benefits for working parents are a right and not an added bonus yet some employers still act as if these benefits are an inconvenience to them. Working parents should always be fully aware of the employee benefits that are rightfully theirs.
Britain and Employee Benefits for Parents
It is not uncommon for many working parents to put in eight hours or more at one job before starting their second job of the day, that of a parent. Working parents are a vital part of the UK workforce and yet compared to other European countries Britain still lags way behind when it comes to employee benefits.
Longer maternity leave for fathers and those on a low income is the latest employee benefit to be given consideration by the government. Until, or if, the new maternity leave proposals are passed there are still essential employment benefits for working parents that are a requirement for all businesses.
Maternity Leave and Employee Benefits
Working mothers have a right to a minimum 52 weeks of maternity leave. Depending on the employment status of the mother 39 of these weeks will either be paid as Statutory Maternity Pay or Maternity Allowance. Maternity Allowance is paid at a flat rate of £134.45. Those who receive Statutory Pay will receive 90% of their salary for six weeks before it drops down to the flat rate.
In other European Union countries such as Sweden, mothers are entitled to 16 months paid annual leave.
Paternity Leave for Working Fathers
Fathers don't exactly have access to good employee benefits when it comes to time off work but they are entitled to a certain amount. As long as the employee meets certain conditions, such as being employed for 26 weeks with a minimum earning limit, then two weeks paid paternity leave should be granted.
New proposals by the Equality and Human Rights Commission include extended paid parental leave for mothers and fathers. These proposals are being assessed by the government as to whether or not they would be financially feasible.
Flexible Working Hours for Working Parents
Flexible working hours are a way for working parents to adopt a more flexible schedule when it comes to work and parenting. All employees can ask employers to consider flexible hours but the law grants employees who meet certain requirements the statutory right to request flexible hours. Flexible working hours can include part-time, job sharing, working from home, and staggered hours. If employment has been continuous for 26 weeks and the employee holds parental responsibility for a child under 16 then it is a statutory right to request flexible working hours.
Employers are required to seriously consider the request and only refuse if there are good business reasons for doing so.
Employee Benefits During Pregnancy
Pregnant women do have certain rights including time off when required for antenatal care as well as maternity leave and pay. There are also certain rights in place to protect pregnant workers against dismissal or unfair treatment. Employer discrimination against expectant mothers has been common in the past, especially within private companies. Employers who do practice this type of discrimination can face severe legal penalties if the discrimination is proven.
Mothers who choose not to take Statutory Maternity Leave must take at least two weeks leave after the birth, this is known as Compulsory Maternity leave.
Child Tax Credits and Working Tax Credits
Child Tax Credits and Working Tax Credits are available from the government to working parents with children. Child tax credits are not the same as child benefit and can be paid in addition to child benefit if the parent qualifies. Working Tax Credits are designed for those on a low income whether or not they have children. However, working parents who are employed for at least 16 hours per week can receive Working Tax Credits. Working Tax Credits can be granted even if the child or young person is 19 years old so long as they are in full time education.
These are some of the essential employee benefits for working parents. Employees should also remember that a number of businesses are more forward thinking when it comes to working parents. These businesses may have extra benefits included in their employee conditions such as childcare voucher schemes. Working parents should always check that all of their benefits and rights are being met through their employers.
You might also like...