What are Voluntary Benefits?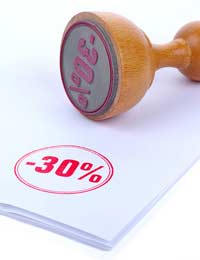 An efficient benefits scheme has significant advantages to both employer and employee. From a company's point of view, a benefits offering can reduce staff turnover, increase employee morale, and encourage more efficient recruitment. However, there is a variety of methods by which benefits can be provided. These range from the provision of core benefits (some of which you may have a legal obligation to offer anyway) through to the establishment of a flex or 'cafeteria' benefits system. Both of these can involve a significant initial and continued investment, although the cost is normally offset by increased productivity and, for example, a reduction in sickness absence. A voluntary benefits scheme, however, operates in a different way, and does not necessarily involve much investment on the part of the company.
Differences from other Benefits
Core or flex employee benefits schemes provide a set range of benefits. Depending on the nature of the scheme, an individual employee either receives some of these benefits as standard, or can choose which they wish to take. In the latter case, employees may be given a set amount of 'credit' which they can spend each year on benefits of their choice from the range on offer. Regardless of the nature of the benefits themselves, a flex scheme involves a finite value of benefits to which the employee is entitled. A voluntary scheme, however, normally has no limit to the amount that an employee can spend on non-cash benefits. Rather, they offer employees the chance to pick and choose as many or as few as they wish.
Voluntary benefits are essentially discounts arranged by an employer for goods or services provided by third parties. Sometimes known as 'affinity' benefits, these discounts might include a percentage reduction in high street stores, or a range of offers from other relevant service providers. A company will normally negotiate a number of such discounts, although the size of the offering varies from company to company. These discounts are then advertised to staff, who can take advantage of them in one of several ways. On the most basic level, an employer may negotiate a discount and simply pass on a discount code to their employees to use themselves. However, as voluntary benefits have become more popular, the systems by which they are administrated have become more comprehensive. As such, many larger organisations now provide web-based 'portals'. Employees log in to their area on this site and can view the range of discounts on offer. There will also usually be direct links through which the employee can take advantage of each benefit.
Advantages
Voluntary benefits have a number of advantages for both employer and employee. In the first instance, there is a low recurring cost for the company, as there is no necessity to make repeat payments either to employees or third parties, unless the administration of the scheme has been outsourced. For employees, a voluntary benefits scheme offers them a range of discounts and other offerings, meaning that they are more likely to end up with benefits that are of use to them. As such, a version of the voluntary benefits scheme is well worth considering, regardless of the size of your organisation.
You might also like...