Questionnaire: Do you Get the Benefits You're Entitled To?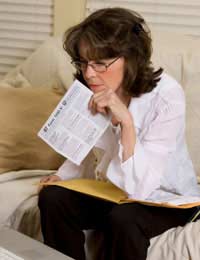 Employee benefits can be a confusing and complicated subject but you need to make sure that you are claiming everything you are entitled to.
From health benefits such as medical insurance and gym membership to pensions or childcare benefits, it is time to start wising up. Don't be afraid to ask for your benefits that your employer offers as they have been put in place for just that reason.
Talk to your HR department about your own personal situation, what you are entitled to and you can claim it. Other employees may have different entitlements so don't judge it on what they receive. Take our quiz to find out if you are benefit savvy and taking advantage of what is on offer to you.
If you have children, does your employer offer childcare vouchers?
a) Yes, they are really useful and I make sure I claim them all
b) I don't know, I have never asked
c) No, my employer is not very family friendly
Do you use the company's gym membership scheme?
a) Yes, it saves a lot on the expensive membership at my local gym
b) I didn't know they had one. Is that normal?
c) We are responsible for our own fitness needs
Do you have a company car?
a) It's a great perk of the job
b) Some other people do but I'm not sure if I could
c) No, only my own car
Have you taken advantage of the bicycle buying scheme?
a) I think it's a great idea and feel like I am doing my bit for the environment
b) What's that?
c) Our company isn't too bothered about green schemes
Do you have a company pension?
a) I am saving hard to take advantage of their contribution
b) Retirement is a long way off so I haven't looked into it
c) There isn't a company pension
How much choice do you have about how you use your benefits scheme?
a) A lot. We can buy holiday, have private medical insurance or choose other benefits
b) I've never asked what my options are
c) They isn't really anything to choose from
Mostly As
Congratulations! You obviously have a company that is clued up about employee benefits and you are taking advantage of what is on offer. As your circumstance change or you get a promotion make sure you check if you are entitled to anything new.
Mostly Bs
If you don't find out what benefits are on offer then you will miss out on a lot of things. Employee benefits are there to be used so get up out your seat and go and ask your HR department what your options are.
Mostly Cs
It sounds like your company doesn't care very much about its employees. There are so many benefits that they could offer you and aren't that perhaps you should think about finding a job in a company that cares for you. Knowledge is key when it comes to employee benefits so find out what is on offer and start claiming it. If your company doesn't offer very much, then it may be time to find one that does.
You might also like...