First Steps for Establishing Employee Benefits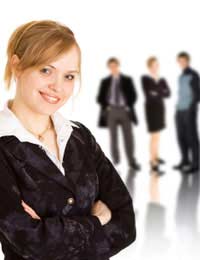 Within any company, the employees perform a vital role. As businesses grow, they become more reliant on their staff, to the point where the company would no longer be able to function without the input of their employees.
If your recruitment process is working, you should be confident that you are employing the best people that you possibly can, and it therefore follows that you will wish to hold on to these individuals. An efficient and well-managed benefit scheme for your employees is an effective way of reducing staff turnover and increasing loyalty amongst your employees.
Legal Responsibilities
Businesses do, in fact, have some legal responsibilities with regard to staff benefits. The most obvious of these is the obligation to provide some sort of pension benefit scheme for your staff. Most businesses will be required to offer access to a company pension scheme, although there are some exceptions to this. However, providing this type of benefit need not be expensive.
It is important to remember, for example, that your business will not necessarily need to pay into the pension scheme itself. Rather, many companies operate a stakeholder pension benefit scheme whereby employees make contributions from their own wages through salary sacrifice. Further information on salary sacrifice and pensions is available elsewhere on this site.
Once you are confident that you have satisfied your legal requirements, you may wish to consider offering further benefit schemes to your employees. If your primary objective is to retain staff and to increase productivity, you should remember that a benefit package is only effective when employees actually value what they are being given. As such, your first step should be a consultation with your staff through which you can ascertain what your employees actually want from a benefit scheme.
The nature of this consultation will, of course, differ depending on the size and nature of your business. Depending on the number of employees this might be conducted through, for example, a questionnaire sent to staff, or a series of interviews. This is particularly easy if your workforce is unionised, as union representatives will take responsibility for ensuring that the wishes of the employees are transmitted to management.
Administration
Once you have some idea of the type of benefits that you will be offering, you should consider whether you wish to outsource your benefit scheme or administer it in-house. Clearly, there are advantages and disadvantages associated with both; outsourcing a benefit scheme can have higher initial costs, but you will not have to deal with the day-to-day administration of the scheme.
Similarly, experts in employee benefit administration can ensure that your business operates its benefit package in the most tax efficient way possible. On the other hand, operating the scheme internally can incur lower overheads, although you should remember that many benefit schemes involve a significant amount of work on the part of the company's management team. This is particularly the case if you wish to integrate elements like leave applications.
Having implemented your benefit package, it is vital that your employees are made aware of its existence and know how they can make it work to their advantage. As such, an important next step involves employee education. Further information on all of these aspects is available elsewhere on this site.
You might also like...