Opted Out of SERPS: What Are Pension Options?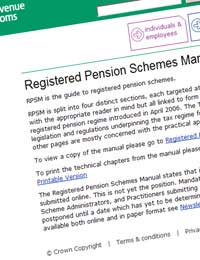 Q.
I opted out of SERPS for a period, and then opted back in. The opted out period built a small fund with Equitable Life. I am now 65, and have started a draw-down scheme for my other pension funds.
What are the available options for this pension? I believe I can:
Leave it with Equitable life
Withdraw the fund and put it all into a Stakeholder Fund
Take the 25% cash and buy an annuity with 50% to my wife in the event of my predeceasing her

Are there any other options? Specifically, can I put this pension fund into a draw down scheme?

(J.P, 14 April 2009)

A.

Opting Out of SERPS

If a person opts out or contracts out of SERPS it will usually be with the intention of building up a private pension plan. The State Earnings Related Pension (SERPS) is now called the State Second Pension, thought by many to be one of the most confusing pension plans on the market. Opting out of SERPS at a relatively young age may be beneficial in building up a larger investment using a personal pension or stakeholder plan. The government pays part of the National Insurance contributions into the personal or stakeholder pension plan in the form of a rebate once a year. The basic plan is that the money will build up and the pension payout will be bigger than that provided by SERPS.

Equitable Life Collapse

Equitable Life is a company that has had a troubled history to say the least. The company's collapse in 2000 affected more than a million policy holders; many lost tens of thousands of pounds. Equitable life had insufficient funds to honour Guaranteed Annuity Policies (GARs) and had to cut policyholder's pensions and retirement savings in order to stay in business. The Parliamentary Ombudsman has stated that a payment scheme will be ready by around 2012, but ex-gratia payments may only be made to those who are affected disproportionately. Basically this means that those who have been hit the hardest by the collapse may be compensated. It also means policy holders are still not sure whether or not they will receive compensation.

Pension Investment Options

Leaving a fund with Equitable Life does not look like the best option, and hundreds of thousands of customers have left the company. Taking the fund and moving it to a stakeholder option will of course be the more risky option as there are no guarantees on the return with a stakeholder fund. Buying an annuity does sound like the best option as it is a regular income in exchange for the lump sum, the income will be dependant on how much the lump sum is.

Pensions Drawdown

There is the option to take 25% as a tax free lump sum with the rest of the fund converted into the annuity. The option of inheritance annuities is available but different types of annuities will come with different fees. Drawdown pensions are available until the age of 75 and can be either phased retirement where the lump sum is payable over time and part of the funds are used to purchase an annuity. Pension drawdown will release all of the lump sum with a variable income and again this will be dependant on the amount of investment and any fees.

You might also like...