What are Employee Benefits?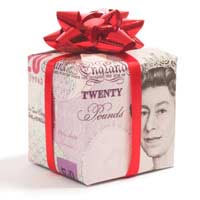 Employee benefits are an important part of any package offered by a company to its staff. The employees of an organisation are vital to its continuing growth and success; in many cases, an organisation will be defined by its employees. As such, it is common sense that business managers would wish to hold onto valued staff, not least as this will cut the cost of recruitment. Furthermore, once employees have been recruited, it is important to foster a sense of loyalty and enthusiasm for their job. While money is a key aspect here, it is not always possible to pay an employee as much as the business would wish to. Employee benefits are of particular use in these cases, but also have important applications regardless of the financial position of the business in question.
Employee benefits are sometimes known by a variety of other names. Most commonly they are referred to as fringe benefits or benefits in kind, but these terms all have a broadly similar meaning. In essence, employee benefits are a means by which employers can remunerate employees for their work. However, this is in addition to any money that the employee is receiving; employee benefits are generally given on top of regular pay.
Types of Benefit
The variety of benefits offered will vary from employer to employer. However, there are a number of benefit types that are particularly common. These include things like private health or life insurance; additional holiday time; sharing of company profits; healthcare checks; contributions to childcare; and a company car available for private use. As has been mentioned, many of these benefits may be available in addition to the regular salary being drawn by the employee. Frequently, however, employers give their staff the option to take additional employee benefits in lieu of part of their pay. This is known as 'salary sacrifice', and is a popular means by which employers can provide employee benefits – in essence, because it saves them money.
The concept of salary sacrifice can be illustrated by looking at pension plans. In many cases, employees will choose to make their own contributions to a company pension. Contributing directly from their pay is a convenient way of saving. Furthermore, salary sacrifice has a number of potential tax benefits, as described in articles elsewhere on this site.
Benefits and Incentives
It is important to note the difference between employee benefits and employee incentives. Benefits are normally viewed as part of the entire remuneration offered to an employee; during recruitment, an employer will calculate the total annual cost of individual staff by adding their salary to the cost of their benefits. Incentives, however, are different. Incentives (sometimes known as perks) can be looked at as being similar to performance-related pay. The purpose of incentives is to encourage and reward notable achievement amongst staff, which can clearly help to develop not only staff loyalty but also helps to build a successful business. As such, employees who perform particularly well may be offered additional leave, additional support with childcare, and so on.
Employee benefits are a vital part of any business's recruitment and staff retention strategy. If you are considering establishing an employee benefit scheme, you may wish to read the other related articles on this site.
You might also like...