Monitoring the Success of an Employee Benefits Scheme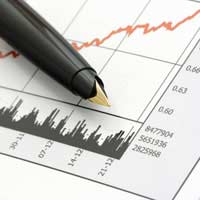 As an employer, you have some responsibilities regarding the provision of an employee benefits scheme. Primarily, you are likely to be required to offer a company pension scheme to which any employee is able to contribute. Depending on your circumstances; however, you may not have to make contributions on their behalf; there are circumstances in which a voluntary stakeholder scheme will suffice.
Many employers, choose to provide an employee benefits scheme over and above their statutory responsibilities. Clearly, this is not always done out of kindness on the part of an employer. Rather, an employer is likely to wish to see returns on this investment. As such, monitoring the success of an employee benefits scheme is vitally important.
Establishing Objectives
From the outset you should be clear about your objectives for the employee benefits scheme; you will be unable to measure the success of the scheme from either your point of view or that of an employee unless you have set targets against which to measure progress.
Amongst the most common reasons for developing a benefits scheme are the retention of staff, and the subsequent lowering of employee turnover. Similarly, you may wish for your employee benefits scheme to result in increased recruitment success, particularly if you are currently losing out on recruitment in comparison to competitors. These factors are easily quantifiable and therefore easy to measure. You should set specific targets before planning the scheme. These should be time-bonded so that you will know whether or not the targets have been met by a specific date.
Frequently, the reasons for establishing an employee benefits scheme are less tangible. For example, you may wish to foster a greater sense of loyalty amongst your staff, or improve the atmosphere of the workplace. Clearly, these results are more difficult to measure, and cannot necessarily be plotted on a graph. In these cases you will have to rely on anecdotal evidence, which should be gathered through means such as employee interviews and questionnaires. You are likely to find that the answers you receive are more helpful (although not necessarily as heartening) if you allow employees to remain anonymous when answering questionnaires.
Incentives
Many businesses set out to develop an employee benefits scheme with the aim of reaching higher sales targets. Clearly, a better motivated workforce, who feels a greater bond to the company as a whole, is likely to be more productive, and a benefits scheme may therefore be of some use in these circumstances. You should not confuse benefits with incentives; if you are intending to extend 'perks' only to those who meet these targets then you are in fact offering incentives rather than benefits. These should be established and administered in a different way, as is explained in articles elsewhere on this site.
Monitoring the success of an employee benefits scheme is an ongoing process. It should be remembered that what worked initially, might not work forever. As such, continued consultation with your staff, and regular reviews of results, are to be encouraged.
You might also like...