What is a Flex Scheme?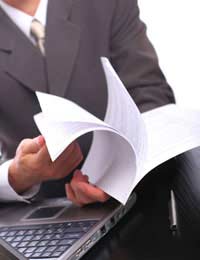 Employee benefits come in a number of different forms. In the first instance, the range of benefits that might be offered is limited almost solely by the imagination and budget of the employer in question. Benefits offered by corporations of any size range from private medical insurance or a company pension plan, to vouchers for high street stores or discounts from travel agents. However, it is important to note that there are three main types of benefit: core benefits, voluntary benefits, and flex benefit schemes. These overarching 'tags' can be applied to any individual benefit, depending on the method by which it is offered to employees; they describe the method of administration, rather than the nature of the benefit itself.
Flexibility
In general, employees will be offered a set of core benefits. In many cases this might only include a company pension plan. However, depending on the employer, employees might also be offered a so-called 'flex' scheme. As the name suggests, flex benefits are more flexible than core benefits. In essence, the idea is to provide employees with a range of benefits from which they can choose. This has a number of advantages; in the first instance, it can make the benefit scheme considerably more appealing to employees, as they can choose to receive benefits that they actually want, rather than being obliged to take benefits for which they have no use. Furthermore, it can save employers money as the costs of producing a 'one-size-fits-all' core scheme are removed.
Frequently, an employer will offer a wide range of flex benefits; indeed, a wider range than they would if they were only offering core benefits. This allows employees the greatest possible choice, and increases the overall efficiency of the scheme. Employers with a particularly diverse workforce may choose to offer flex benefits that may be of particular interest to those of particular ethnic backgrounds. Employees are then allocated a certain amount of benefit 'credit', which they can spend however they choose. Each benefit will require a certain amount of credit, which may be renewed at the beginning of the year depending on the nature of the benefits being offered.
Administration
In the past, flex schemes were relatively expensive to administer. They required significant management input to ensure that the employees' choices were honoured. Now, however, most flex schemes are administered completely online, in a 'self-service' fashion. Employees will have an intranet portal, via which they can view the range of benefits available to them. This will also show the 'price' of each benefit, and will give information on how much credit that employee has left. The more advanced administration systems will automatically make arrangements for provision once a choice has been made.
As can be seen, running a flex scheme on a large scale can involve a fairly significant amount of preparation. However, the advantages frequently outweigh the costs. You may consider, however, employing a third party company to establish the scheme and, perhaps, to take on the day-to-day management of your flex benefits. More information on outsourcing a benefits scheme is available elsewhere on this site.
You might also like...
The job I have involves working flex hours and it's causing me a lot of stress how can I get out of doing this
Pigeonman
- 15-Feb-17 @ 8:00 PM