International Health Insurance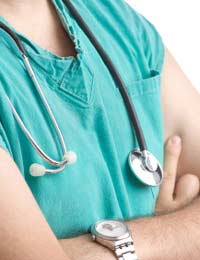 Health insurance is an important benefit for both employers and employees. A comprehensive healthcare benefit package can, for example, persuade a potential employee to take a job with a lower headline salary.
Furthermore, it can help to build morale amongst the workforce as it encourages a sense that the employer has some regard for their general wellbeing.
Jobs Abroad
Today, many jobs require employees to work abroad. Indeed, with the rise of multi-national corporations, many organisations have offices in every continent.
Depending on the nature of the job, an increasing number of individuals are being expected to travel for business, and even to spend significant lengths of time in offices abroad. Currently, for example, there is a wave of movement towards Dubai, with many financial corporations setting up offices in the country. It is thought that the economy of Dubai will help to pick up the pieces of the global downturn, and many are hoping to get in quick. As such, international health insurance is becoming increasingly important for employer and employee.
Private medical insurance has long been a staple part of many benefits packages. However, the market for international health insurance has grown rapidly in recent years. There is an increasing recognition of the fact that, if employers expect their staff to travel abroad for the purposes of work, the company must bear the cost of all aspects of this move. Clearly, these costs will vary depending on the nature of the arrangement; employees may not necessarily be expatriated, but they may be required to spend significant periods of time away.
In either case, international health insurance should be a paramount concern for any employer or employee in this situation. International health insurance will help to make sure that the costs and practicalities of healthcare abroad are taken care of. While this is clearly intended to insure against a worst case scenario, it is vitally important that you take steps to minimise the potential for a huge, unexpected medical bill.Furthermore, depending on the scope of your international health insurance, many policies will also cover things like necessary vaccinations, which can frequently run into hundreds of pounds before you have even left the UK.
Travel and Expatriates
In some cases it is rather egregious for employers to offer international health insurance as a 'benefit'; if employees are expected to travel for their jobs then the employer should be prepared to shoulder the costs. However, some employers choose to extend the private health insurance that is offered as part of their benefits package to include cover abroad.
This might cover an employee and their family while they are on holiday, for example. Furthermore, if the terms of the benefit state that cover will continue after the employee retires, this can be particularly useful for those who wish to become expatriates.
When looking at international health insurance plans, it is important that you go for a plan that is sufficiently comprehensive to cover your potential needs. Most standard plans cover the policy holder for claims up to around £1 million; this is generally sufficient. However, if the plan is aimed at expatriates or those spending significant periods abroad, you should also look at aspects such as dental care, which may be required by the employee and which can be expensive for foreigners.
You might also like...