Making the Most of Medical Insurance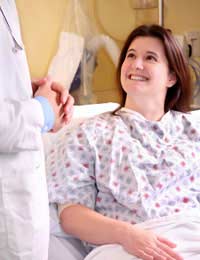 Medical insurance is one of the most popular employee benefits available and the majority of companies that provide benefits schemes will offer it.
It allows employees to have more choice and flexibility in their healthcare and enjoy reduced waiting times and regular health checks. It is a popular choice for families, especially when there are pregnancies or young children involved.
To make the most of your medical insurance you need to be clear about what is available to you and pick and choose what you need and when.
Flexibility
The good thing about most benefits schemes are that you can mix and match the benefits that suit you most. You may decide that medical insurance isn't important to you when you are young and healthy but once you get older or have a family it may move up your list of priorities. Or, perhaps you would rather concentrate on dental insurance or optician care if those areas are important to you. Talk to your company about your options and find out how you can use your benefits to the best effect.
Choice
The main reason that people choose to use medical insurance is for the choice and standard of care. You are likely to be seen a lot quicker than you would through the NHS and have more control over your choice of doctor and hospital.
To make the most of your medical insurance you need to be clear about the choices available to you and how you can use them. Get details that you can take home and digest in your own time so that you understand the rule when you do need them.
Family
A big draw of medical insurance is to be able to protect your family and get them the best care available. Different companies and policies will have their own rules about who can be covered and what for. Make sure you find out exactly what the terms of your policy are before you choose to take it and who they will cover. If anyone in your family has any previous or ongoing medical conditions then be sure that they will be fully covered under the policy.
Health checks
One thing that is very good with private medical care is that they encourage you to have regular health checks and check-ups. To make the most of your medical insurance you should take advantage of these. They will be able to check your health and offer you advice about changing your lifestyle, eating well and exercising. These preventative measures will help keep you and your family well and in less need of further medical assistance.
Medical insurance can be a great employee benefit as long as you understand what is available to you and how you can make use of it. Ask a lot of questions to find out what you will be covered for, what restrictions are in place and whether you can insure your family under the same scheme. Make the most of all the choice you are given and be sure to participate in any health checks that are available.
You might also like...