Advantages of Healthcare Benefits to Employers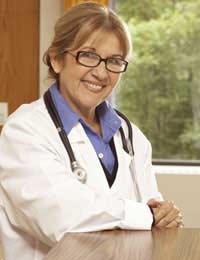 Healthcare benefits are amongst the most desirable and valuable perks offered to employees. Staff who have access to healthcare benefits tend to value them highly, and there is general discontent in cases where companies cut back on their health packages. Today, the costs of implementing healthcare benefits and looking after the health of a workforce are rising; it is suggested that more than 5% of applicable companies' payroll liabilities are accounted for by health benefit packages. However, the advantages of these benefits are still significant; the benefit to staff is clear, but the advantages to employers are frequently overlooked.
Clearly, in most cases employers introduce a benefit package as an investment of some sort. Whether it is intended to bolster a comparatively small salary offering and therefore encourage recruitment and lower staff turnover, or to increase productivity and a sense of staff loyalty, most benefits are introduced with the intention of creating a return of some sort. Health benefits are particularly effective in this sense. In the first instance, it should be remembered that the advantages of these benefits will depend upon the nature of the health package being offered. Some employers simply offer insurance to pay for private healthcare, while others offer a more rounded approach incorporating health assessments, counselling and, where needed, private care as well.
Productivity and Good Will
Regardless of the scope of the benefit package that you are offering, and workforce that feels its employers care about its welfare will, by nature, be happier in their work. This fosters a sense of loyalty to the company, and can help to mitigate any animosity between employer and employee. Clearly, the amount of goodwill received by the employer will be commensurate with the scope of the benefit package. However, healthcare benefit offerings of any size can have more tangible advantages as well. In the first instance, if employees are aware of the availability of free healthcare, they are likely to use it. This can in turn reduce the amount of sickness absence suffered by the company. Similarly, even if employees are not taking sickness leave, their lack of good health may be negatively impacting on their productivity. In these cases private healthcare benefits can increase staff efficiency, particularly in cases where health assessments are also offered.
It is also important to consider the tax treatment of health benefits. The tax schedule for employee benefits is littered with problems and inconsistencies that are still yet to be cleared up. There are a number of such inconsistencies regarding healthcare benefits; if you fall foul of the tax schedule then you are likely to find yourself with a large bill. However, if you follow the rules and are open to new ideas, there is no reason why the tax schedule cannot work for you. In most cases, health provision is counted as a benefit in kind, and the employer will therefore suffer no tax liability unless the injury or illness being treated is of a very specific kind. It is important that you or your healthcare provider understands the limitations to this tax treatment. However, assuming that you operate within the limitations of the tax schedule, health care can be a highly popular, tax efficient and otherwise effective benefit.
You might also like...