What is an Employee Assistance Program?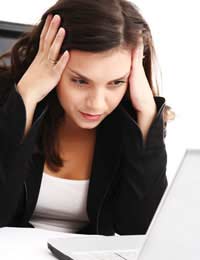 Over the course of some years, there has been a gradual recognition that there are many factors affecting an employee's performance in the workplace. The acknowledgement of the problems caused by work-related stress, for example, has resulted in a gradual improvement in treatment for these complaints, and therefore happier workforces and increased productivity.
Today we are seeing a more holistic approach to human resources and an increasing acknowledgement of the importance of employee health. Employee Assistance Programmes, or EAPs, are the next logical step in this process of modernisation of the workplace.
Employee Assistance Programmes are increasingly offered as a non-salary benefit to employees. In many ways this is something of a bluff on the part of employers; while it is certainly true that these programmes can have significant benefits for staff, many companies implement EAPs because of a recognition of their cost-saving potential. In essence, Employee Assistance Programmes are designed to help mitigate and minimise the problems that employees face on a personal level, and which might have a negative impact on their productivity and efficiency in the workplace. This might include stress, mental health, physical fitness and so on.
Flexibility
By their very nature, Employee Assistance Programmes are designed to be flexible. They should be based on the assumption that no two sets of circumstances are the same, and that each individual employee will face a unique array of difficulties that may impact on their achievements at work.
In general, however, a pillar of any Programme will be employee access to a counsellor. Depending on the nature and size of the organisation in question, this may be on-site or sub-contracted to a third party professional. This counsellor would address any issues that were of relevance; these might include family or relationship problems, seminal events such as births or bereavements, substance abuse, and so on. If the counsellor felt able to deal with these problems on a short-term basis they would generally do so; otherwise, the employee would be referred to another healthcare professional. This would frequently be done under the auspices of the company's healthcare insurance, which would likely be offered to employees as a non-salary benefit.
Assessment
Prior to counselling, successful Employee Assistance Programmes rely on an effective process of health assessment. Again, larger companies may have a dedicated individual or team to monitor and assess the health of employees, while smaller organisations may employ assessment practitioners on a regular but ad hoc basis. It is frequently at this point that the relevant issues are identified, and those who need to be are referred to counselling.
Employee Assistance Programmes have risen in popularity since health insurance provides began offering lower premiums to employee groups to which EAPs are available. As such, companies frequently find that the costs of implementing a Programme are more than offset by the combination of lower group health insurance premiums and improved workforce productivity.
If you are considering implementing an EAP, it is vitally important that you make the right choice of provider. Your first port of call should be your health insurer, who will be able to give you a list of their accredited and recognised Programme providers.
You might also like...