What is Group health insurance?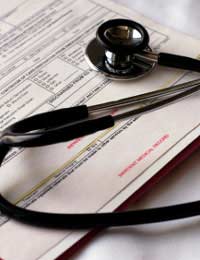 As an employer, the health of your employees is of significant importance. No employer wants a workforce constantly taking sick days, and similarly, no employer wants an unhealthy staff as this reduces productivity and therefore costs money. A surprisingly low number of employers, however, seem to take the problem of their employees' health seriously. One way in which you can address the problems associated with the health of your workforce is to take out group health insurance.
Basic Characteristics
Group health insurance is, as the name suggests, private health insurance designed to cover a number of people. There are plans available for workforces of most sizes, but most providers tend to offer group health insurance policies for groups of either three or more employees, or 50 or more. This means that, whatever the size of your business, there should be a plan that will suit your organisation. Taking out a group health insurance policy will guarantee that your workforce has access to good quality medical facilities; depending on the nature of your policy, these facilities might be offered on a regular basis, or as a 'drop-in' service for non-emergency patients.
Group health insurance policies tend to offer one standard premium for all individuals within the group. As such, your policy provider will take into account factors like the average age of your workforce, as well as the general medical history of the individuals in question, in order to provide an average price. This will be the cost of the premium for every member of the group. As such, group premiums can be pushed up if you have an older workforce, or if there are a number of individuals within it with poor medical histories. Similarly, in order to keep their premiums down, insurers will add a significant number of exclusions to a group health insurance policy. Primary amongst these will be a refusal to offer regular care to those with chronic health problems such as asthma. Whether or not you choose to take out separate insurance for these individuals is up to you, but you should be aware that factors like this will not be covered by a group health insurance policy.
Administration
The way in which you offer group health insurance to your workforce is likely to depend on the nature of your existing benefit scheme. Some employers choose to offer this as a core benefit to which all employees are entitled, while others prefer to offset the cost by offering it as a benefit attainable through salary sacrifice. However, if you are considering providing this benefit through salary sacrifice you should remember that a group health insurance policy has advantages for both employer and employee. While it may seem an expensive proposition, a good group health insurance policy is likely to save you money in the long-term, through the reduction of sickness absence and the associated costs, as well as an increase in employee productivity and staff morale. Clearly, this morale would be increased even further if it was seen that your business was bearing the cost of group health insurance; as such, you should give serious consideration to offering this as a core benefit.
You might also like...