What is HRIS and Why is it Important?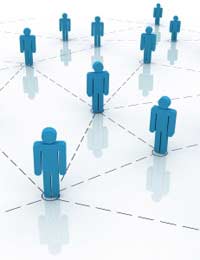 As your company expands, keeping track of your human resources requirements can become difficult. Even a relatively small workforce can present a number of logistical problems, particularly when it comes to the administration of things like benefits, sick leave, promotions and so on. Thankfully, technology has provided a potential answer: HRIS, or Human Resources Information Systems. HRIS packages provide businesses with a means by which they can keep track of their human resources needs, and fulfil those needs in a cost- and time-efficient manner.
Characteristics
HRIS systems are, in essence, large databases. Depending on the size and nature of your organisation, your HRIS system might consist of a single database or a number of interconnected ones. These databases will store basic employee information (such as personal details, company role, salary etc), as well as information regarding benefits administration, payroll and an almost limitless range of other aspects of human resources. Furthermore, a good HRIS system will allow you to keep track of employment applications; for example, you might be able to store and review CVs, and search for suitable previous applicants when a new vacancy arises.
One of the major benefits of an HRIS system is that it will offer you (or your human resources department) access to visual representations of attendance and leave figures, as well as performance history for each of your staff. Furthermore, more advanced HRIS systems will allow you to pinpoint employees with particularly high potential, or those who are exceeding their targets. This will help to ensure that you can make informed judgements regarding promotions.
HRIS and Benefits
When administering a benefits system, HRIS systems can be hugely useful. This is particularly the case for larger organisations, or those that choose to operate a voluntary employee benefits scheme. Many HRIS companies provide solutions whereby an employee can view information regarding their attendance, sick leave and so on. Similarly, they can log in to a 'portal', showing them details of the benefits to which they are entitled. This is particularly useful for voluntary benefits schemes as it removes the necessity for any action on the part of the employer. Furthermore, some HRIS systems allow employees to view their performance and review their progress; this is very useful if you are operating an incentives scheme. Furthermore, utilising HRIS for your benefits administration can be useful from an employer's point of view as it will enable you to keep track of which benefits are most frequently used, as well as offering information on the relative returns on each of these investments.
Installing and administering an HRIS system can be a complex task. There are a huge number of HRIS solutions available, but each of these will require some customisation in order to ensure that they are fulfilling the needs of your organisation. However, most reputable commercial HRIS providers will offer personalised support in the deployment phases, meaning that there should not be any necessity to employ a contractor to do the job for you; rather, your provider will be able to guide you through the process.
You might also like...