Managing Staff Turnover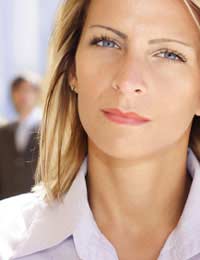 Recruitment can be an expensive business. In fact, last year it was estimated that filling each staff vacancy in a business costs the employer between £4333 and £7750. As such, most employers are looking at ways in which they can reduce the expenses associated with recruitment. Clearly, one of the primary ways in which you can cut your recruitment budget is by looking for staff less frequently. However, every business has a staff requirement, and if staff numbers fall below this level the business can no longer operate. In order to reconcile these two problems, you should look at ways in which your business can reduce its staff turnover.
The terms staff and employee turnover describe the rate at which employees join and leave any individual company. Turnover in this sense can be split into two categories: voluntary and involuntary. Involuntary staff turnover describes instances in which staff leave a company against their wishes, for example through sacking, redundancy, or the failure of the company to renew their contract. Voluntary turnover, on the other hand, occurs when staff choose to leave a company. This might be for personal reasons such as wanting to spend more time with family, but is more likely to be related to another offer of employment at a higher salary.
Management Strategies
Managing staff turnover should be a priority for any company. There are a number of ways in which this problem can be managed, and you should begin by looking at the reasons why employees may wish to leave your company. These reasons can be many and varied; as has been mentioned, a primary reason is the attraction of a higher pay offering. However, employees may be dissatisfied with the environment in which they work, particularly with the culture of the organisation. It is common for staff to leave a company because they do not consider themselves sufficiently well valued, aside from their financial remuneration, and feel that they are being taken for granted.
A well planned and executed benefits scheme can help with managing the problems of staff turnover. Benefits, in addition to salary remuneration, can be used to foster a culture of loyalty within your organisation, which will in tern reduce staff turnover. If employees feel that they and their work are highly valued, they are more likely to remain where they are, even if they are offered more money elsewhere. As such, developing an effective benefits scheme (and this means one that includes benefits that your staff actually want) should certainly be a particular priority for organisations that cannot afford to offer huge headline salaries.
Employee Awareness
You should also consider offering a total reward statement as part of your drive to reduce staff turnover. A total reward statement outlines that actual cash value of the benefits drawn by each member of staff. This is particularly advantageous if you are looking to reduce staff turnover, as it helps staff to understand the complete value of their pay package. This can mean that they are less likely to be enticed away by a large headline salary, which may not include the benefits that your organisation is offering as part of their remuneration.
You might also like...