Outsourcing your Benefit Administration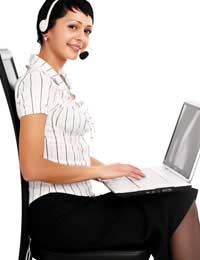 If you are considering establishing or extending an employee benefit scheme, it is likely that you have already been struck by the potential work and initial investment involved. Clearly, the amount of work required will vary depending on the scale of the scheme. If you are looking to provide a simple pension benefit scheme, for example, the establishment and administration will not be too arduous a process. However, as the size of your workforce and the scale of the benefit scheme grows, so too will the manpower and hours required for administration. As such, many organisations choose to reduce the burden by outsourcing.
Differences in Opinion
There is a definite split in opinion regarding the advantages and disadvantages of outsourcing a benefit scheme. From the outset, it should be understood that outsourcing tends to be chosen only by medium sized or larger organisations. Businesses with a small workforce will normally take on the establishment and administration of the scheme themselves; it is frequently thought that the initial costs involved with outsourcing render it unaffordable for most small businesses. Furthermore, it is unlikely that very small organisations will require administration on the same level as larger businesses; even if they are operating a fairly complex benefit scheme, such as a flexible program, it is normally possible for management to administer the scheme themselves, and thereby offer more scope for adaptation. In this way, small organisations may benefit in two separate ways if they choose to carry out the administration of their benefit scheme in-house.
However, there are a number of persuasive arguments in favour of outsourcing a benefit scheme, regardless of the size of your workforce. In the first instance, small businesses by their very nature tend to have a management team that are integral to the actual consumer-facing work of the business. As such, it is important that they have enough time to concentrate on doing their job properly. In this way, some small businesses will absorb the cost of outsourcing a benefit scheme in order to ensure that management can concentrate on their more fundamental work. For larger businesses, outsourcing often represents a more cost effective option. Rather than developing a new wing of the human resources department, organisations with a larger workforce will frequently contract a specialist benefit company to run every aspect of the scheme. Recent estimates have suggested that, in exchange for a third party company administering a pension scheme, businesses with a workforce of around 1,000 can expect to pay something in the region of £30 to £40 per member per year for a basic service.
Larger Workforces
Clearly, this could potentially represent a significant saving; the employment of two people to do this administration job would cost at least that in wages alone, and the initial investment in technology and other set-up costs can be high. Furthermore, benefit administration companies will suggest that their economies of scale can produce bottom-line savings. That said, once a workforce grows past the 1,000 mark or thereabouts, it may subsequently become cheaper to bring a benefit scheme back in-house. BT, for example, recently began administering their benefit scheme themselves, having been outsourcing for some years. As such, the choice of whether to outsource or not will depend primarily on the size of your workforce and the scale of the scheme that you wish to offer.
You might also like...