Consulting Staff About Employee Benefits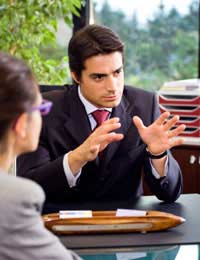 Employers acknowledge that suitable employee benefits will help to increase their company's productivity. Consulting staff on the benefits they value most is a step in the right direction towards keeping employees satisfied.
Involving Employees In Benefits And Incentives
Consulting staff may seem costly in terms of time and staff manpower, but this could save a company money in the long run. Many companies hire expensive benefits consultants to come up with an across-the-board benefits package. But these consultancy fees can be saved by undertaking research within the company, and asking employees directly about their most desired benefits and incentives. A good employee benefits package combined with worthwhile incentives cannot be underestimated in keeping staff productive.
Taking The First Steps When Involving Employees
Staff should be notified in writing if employers are intending to take opinions on a benefits package. For a large company with many employees, there will different view points as to favourable benefits and incentives. The first step when involving employees should be an anonymous survey. This gives everyone a chance to have their say instead of a meeting where some employees may be unwilling to speak up. One-to-one meetings can also be a good way to obtain in-depth opinions on present and new benefits packages.
Companies With Existing Benefits Packages
Companies that already have a benefits package in place are able to review and assess the value of these benefits at regular intervals. This is a worthwhile process as the cost of benefits can increase over the long-term, and it could be time to assess new deals. If staff size increases, then this is also a good time to review the existing benefits package. Reviewing a benefits package may be the ideal opportunity to obtain opinions from employees. Employers may find the benefits that employees value the most may be less expensive than the existing benefits.
The Changing Value Of Employee Benefits
The importance of certain benefits will vary depending on the workforce. For instance, a paid gym membership may not be important to older members of staff, whereas a crèche might be. It will no doubt be impossible to keep everyone happy, but it might be possible to include individual benefits to specific staff. If not, choosing the most popularity benefits may be the only answer. Employers should keep in mind that budget constraints will also determine the benefits that can be supplied.
Creating A General Employee Benefits Survey
An employee benefits survey can be generalised but also used to assess many workplace issues. This can include views on the working environment, flexible working hours and the employee's opinion on existing benefits. If a number of different categories are set out, then a rating system from 1–10 can be included that will make assessment calculations easier. The employee would simply need to pick a number equating to how they feel about specific workplace issues and benefits. This will be less time-consuming than speaking to employees individually, or asking employees to write lengthy views on workplace issues and benefits.
The Most Popular Employee Benefits
If employers want to help employees with benefits ideas, there are always the 'most popular' employee benefits lists. These lists are usually provided by research undertaken by recruitment agencies and employment organisations. Some employee benefits will crop up every year, and these lists can be helpful in simply getting the employee to consider the benefits available. Employees may also have some of their own ideas that can may emerge when considering the existing benefits. Some of the most popular employee benefits will include:
Flexible working hours and working from home
Financial bonuses, including profit sharing and performance-related pay
Crèches or child-minding vouchers can be a very valuable benefit
Extra holiday entitlement
Medical insurance benefits are important to older workers
The company car
Subsidised employee canteens
Long-term career training and education paid for by employers
Taking on board the employee's views on benefits packages will be beneficial to employers. Employees will not only respect the employer for taking this proactive approach, but if employees are satisfied with their benefits they should be more productive. If employee benefits are specifically tailored to the workforce, this will turn the benefit packages into a very valuable company asset.
You might also like...