Developing 'Self-Service' Schemes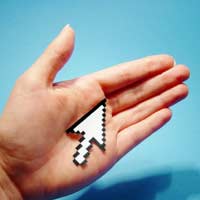 The sophistication of employee benefits schemes varies wildly. Depending on the nature of the business in question, and the needs of both employees and employers, benefits offered may range from a simple company pension scheme all the way up to a fully flexible benefits package. Clearly, the amount of work required as a result of administration will depend on the complexity of the scheme. If you are offering a very simple scheme then your administrative needs will be negligible. However, as your workforce expands and the complexity of your scheme grows, you may consider offering something approaching a 'cafeteria' style system, whereby employees can choose the benefits that they would like from a range offered. At all points in between, you should consider the possibility of implementing a 'self service' administrative scheme for your employee benefits.
Self Service as an HR Tool
Self service schemes have significant uses regardless of the complexity of your benefits package; they should be seen as a general human resources tool, rather than specifically of use for employee benefits administration. On the most basic level, a self service scheme will allow employees to update personal information such as contact details and change of address. This is clearly particularly useful if your workforce is medium or large in size, to the extent that it is difficult to keep track of each individual employee on a day-to-day basis. Rather than relying on paper forms and employees contacting your human resources staff, they can update all relevant information themselves with the click of a mouse. Generally these self service schemes will interface directly with applications such as payroll programs; details will be updated in payroll software automatically as they are changed via self service.
Depending on the needs of the employer, self service schemes can be extended to cover all aspects of employee benefits administration. For example, employees can use the self service area to apply for holiday or report when they have been absent due to sickness. Similarly, if you operate a flexi-time scheme, employees can use self service to arrange the times at which they will work. However, self service schemes really come into their own when your business provides a flexible benefits programme. In these cases, employees will be able to view the benefits to which they are entitled through the self service area. Generally employees will be entitled to a set amount of 'credit' for each period, but this is likely to be adjusted as a result of factors such as the number of days worked. As such, you may wish, for example, to offer employees the chance to sacrifice holiday time in exchange for other benefits. A self service scheme will allow employees to make these choices themselves, without any administrative work on the part of you as the employer.
Time Saving
When self service schemes are incorporated with pay roll software, other advantages can be derived. These include things like employees' ability to view their pay slips online. This can have significant benefits; for example, many employers spend a significant amount of time addressing tax concerns on the part of their employees. Having an easily accessible, automatically updated payslip with the relevant tax code can reduce the workload on your human resources and accounting departments.
You might also like...