What is a Total Reward Statement?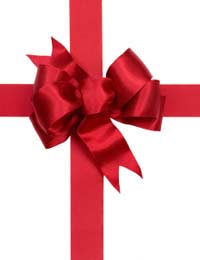 Developing an employee benefits scheme can have significant benefits for any company, as well as for its employees. In the first instance, a comprehensive benefits scheme can help to develop a sense of cohesion and loyalty within the workforce, which tends to increase productivity. Simultaneously, a benefits scheme can enable a company to complement their headline salary offering, thus encouraging talented individuals to apply for new jobs. This can also lead to lower staff turnover as employees are less likely to be tempted to apply elsewhere for a larger salary. However, employees tend to massively underestimate the true value of their benefits package, thus mitigating many of these advantages. A total reward statement, or TRS, is one way of helping to ensure that employees are aware of the benefits that they are receiving, and thus combating the problems of employees undervaluing the scheme.
Characteristics
A total reward statement is a document produced regularly for each of the employees of a company, generally on an annual basis. It is personalised for each employee, giving details of the benefits that have been received over the course of the year. It will show remuneration through salary and non-salary means; in other words, it will give details of the salary drawn by the employee, as well as a breakdown of all other, non-salary benefits that have been taken in exchange for their work. This may include a company pension, as well as such things as company car use, medical care, share options and so on.
For both employer and employee, one of the great benefits of a total reward statement is the presentation of the benefits package in cash terms. For example, if an employee has received private medical insurance as a benefit, the total reward statement will show the cash value of that benefit. Similarly, if share options have been taken, the reward statement will show the value of the shares, and may show their trading history over the period since the previous statement was issued.
Advantages
There are a number of reasons for providing total reward statements to your employees. Primary amongst these is that it mitigates the possibility of an employee mistakenly undervaluing their benefits package. This can help to ensure that benefits offered by the company are not taken for granted, but are instead considered as a valid and valuable part of their full package of remuneration. Subsequently, this can help to encourage the staff loyalty and workforce cohesion that was, in all likelihood, a motivation behind introducing a benefits scheme in the first place.
A total reward statement can also provide advantages for the recruitment process. If you have easy access to information regarding the true value of benefits offered, it is easier to present a representative picture of the complete pay package that you would be offering new recruits. This is particularly beneficial if your salary offerings are relatively low but your benefits scheme is attractive, as it can serve to minimise the possibility of potential employees being lured elsewhere by the promise of a higher salary.
You might also like...