Adapting Benefits for Customer Service Applications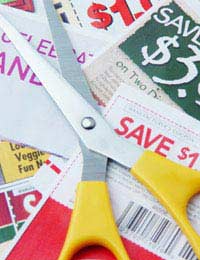 As is shown throughout this site, introducing a benefits scheme for the employees of your company can produce significant advantages. These can range from a higher level of productivity to a reduction in the staff turnover rate and an increase in recruitment success. However, benefits schemes can have potential advantages outside the realms of human resources. While most companies offer employee benefits schemes of some sort, even if these are just a pension plan, few have considered the potential customer service applications of such a scheme.
Flexible Benefits
It is becoming increasingly common for businesses to offer flexible benefits schemes. Inspired by the American 'cafeteria' style scheme, flexible benefits allow employees to choose the benefits that they wish to receive, generally having been given a set amount of 'credit' annually. They can use this credit to purchase the benefits of their choice, offered to them from a range selected either by the employer or by the organisation to which the benefits scheme has been outsourced. Flexible benefits schemes have been shown to increase employee satisfaction, and produce a greater return on investment for the employer.
Increasingly, consumer facing businesses are choosing to adapt the flexible benefits model for customer service applications. There are certain circumstances in which your business may wish to offer extra incentives to customers, either with the intention of encouraging new business or retaining existing custom. In these circumstances, adapting a flexible benefits scheme may be a suitable option. The success of such schemes can be illustrated by way of example; one need only look as far as the loyalty points schemes offered by many supermarkets for evidence. These points schemes act in much the same way as a flexible benefits package offered to employees on an incentive basis. In a workforce application, employees might receive more points depending on, for example, how successful they are at meeting their targets. In a consumer situation, points are awarded depending on how much the customer spends over the course of a certain period of time. These points can then be redeemed in a manner of the customer's choosing; they might be exchanged for individual products, or used to 'buy' a discount at the business in question.
Voucher Schemes
The other benefits scheme that can most easily be adapted for customer service applications is the voucher scheme. Here, instead of offering set products or services that can be received in return for points, the business would offer vouchers for use in other well-known shops or businesses. This is particularly useful if you are looking to rebuild a customer relationship that has been damaged. Vouchers can be offered by way of an apology, and these frequently serve to repair the damage and ensure repeat business.
Voucher schemes can be easily operated in-house, particularly as they tend to be used infrequently. However, if you have a large customer base and are looking at introducing a flexible benefits scheme for customers, you may wish to investigate the possibility of contracting a third party to administer the scheme for you; this can save you time and money, and ensure that the scheme is operated in a successful manner.
You might also like...