What Are Group Risk Benefits?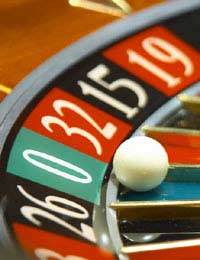 Most companies will offer some sort of benefits scheme for employees. In most cases this will consist mainly or solely of a pension, into which the employer may or may not also make a contribution. An employer offering a more comprehensive benefits scheme, however, will almost certainly provide some sort of group risk benefits. Next to pensions these are the most common form of employee benefits.
Characteristics
There are a number of types of group risk benefits available, many of which you may already receive as an employee. These include income protection and group accident insurance. In essence, group risk benefits are used to protect employees of a company against the risk of illness or accident while working for the employer. Furthermore, if an accident were to occur, or if one of the employees were to become seriously ill, group risk benefits can also be used to insure against the costs of rehabilitation for employees. As such, they can offer a valuable advantage to both employer and employee; employees are safe in the knowledge that they have some form of private insurance which, in many cases, can be extended to their immediate family, while the employer benefits from less frequent sickness absence and a shorter, less costly period of rehabilitation.
There are a number of common group risk benefits. Some benefits providers offer complete schemes, incorporating several different benefits of this kind, while others will allow you to 'mix and match'. Clearly, if you source your benefits scheme independently, and approach insurers yourself, you will be able to tailor a scheme exactly to the needs of your company.
Permanent Health Insurance
Perhaps the most common type of group risk benefit is permanent health insurance (PHI). This benefit offers a replacement salary in the event that an employee is unable to work for a significant period of time as a result of sickness. Generally an employee must be away from work for a minimum of 28 weeks before PHI will become active. On the plus side, however, statutory rates of sick pay will apply in the first 28 weeks. PHI is particularly popular amongst employees, especially those with non-working dependants, as it offers some security that mortgages and bills will be paid in the event of a serious illness befalling them. Indeed, many self employed individuals choose to pay for this type of insurance themselves.
Life Assurance
Many employers also offer life assurance as part of their benefits scheme. This type of group risk benefit will pay a lump sum to the partner or spouse of an employee, in the event that the employee dies will in the service of the company. Some employers prefer to offer life assurance, rather than private health insurance, as the costs can be lower. Generally premiums for a life assurance scheme will be set with reference to the number of employees and their age; it is highly unlikely that the insurer will conduct a health check of the group. In the case of health insurance, however, the size of the premiums will be determined by the age, size and level of health of all employees in the group.
Group risk benefits are highly popular amongst UK employers and employees, and with good reason. They represent an excellent first port of call if you are considering establishing an employee benefits scheme.
You might also like...