Advantages of Financial Education for Employers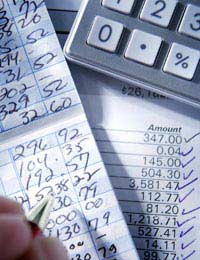 Financial illiteracy is a significant problem in the UK. Many adults are shackled with significant debts, and many pay into pension schemes. However, the number of employees who understand the true nature of their financial situation, as well the financial benefits to which they are entitled and the responsibilities that they must fulfil, is worryingly low. Financial education is a priority for the government, particularly in these volatile times. However, employers should also consider doing their part to ensure that their workforce is as financially literate as possible. At the same time, offering financial education as an employee benefit can yield significant advantages for the employer.
Regulation
In the first instance, it is useful to note that financial employee benefits are not regulated by the Financial Services and Markets Act, where other financial products are. There is no evidence to suggest that this anomaly will be corrected at any point in the near future, and as a result many employees are being provided with financial products and services that do not meet the basic standards set out by the FSA. Primary amongst these is a suitability of product for customer; many employees are receiving employee benefits that are not suitable for them. This can be particularly well illustrated by the fact that most employers now offer money purchase pension schemes, rather than final salary products. These are clearly unsuitable for many employees, and many feel that they have been poorly treated. This is bad for both employer an employee, as the employer also suffers from a lack of goodwill from their staff, which can permeate through the workplace.
Some forward thinking employers are now implementing financial education programmes for their employees. These schemes seek to inform employees about the benefits to which they are entitled from their employer, as well as how to make the most of them. Furthermore, some financial education schemes offer information on other aspects of the financial life of the employees, such as savings and private investments.
Major Advantages
The major advantage for employers here is the potential to increase the value of their benefit package. This occurs in two ways; in the first instance, introducing a financial education scheme can be a cost effective method of increasing the scope of a benefit offering. However, the advantages go deeper than that. Financial law is constantly changing, and many of these changes result in potential savings for employees. However, the high level of financial illiteracy from which we suffer has meant that many fail to take advantage of the changes in regulation that may benefit them. An efficient financial education scheme can help to ensure that employees are sufficiently well informed that they are able to use the pensions, savings and investments to which they are entitled through the benefit scheme, as effectively and efficiently as possible. This makes for a greater appreciation of the benefits that are being offered as they yield higher returns, and subsequently creates a better relationship between employer and employee.
There are an increasing number of organisations offering financial education programmes. You may also wish to look at government grants available for this purpose, which will help to mitigate the costs of any such scheme.
You might also like...