Offering Free Legal and Financial Advice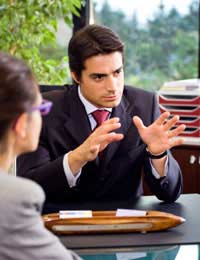 For many companies, employee benefits are a necessary evil. They may offer a pension scheme, and perhaps some sort of free health insurance, and little will be said about it.
However, forward thinking employers should be more adventurous with regard to their employee benefit offerings. Best practice in this area is changing, with the emphasis shifting further towards a holistic approach to employee wellbeing, and free or subsidised help for employees to deal with any difficult aspects of their personal life. Free legal and financial advice is one of these newer, 'leftfield' benefits.
Free Advice
The necessity for financial advice is clear. As has been mentioned, many employees are currently offered some sort of pension benefit, either over and above their salary or as a salary sacrifice option. However, the number of individuals who do not understand the nature of their pension scheme is concerning; a remarkably low number know the difference between stakeholder and money purchase schemes, for example.
[This is particularly worrying as the success of these schemes will determine how much money your employees have available to them upon retirement.
At the same time, free legal advice can provide your employees with a number of significant advantages. Legal problems frequently stem from financial problems, and vice versa, and this type of concern can be particularly debilitating.
Furthermore, legal advice can be expensive; many people do not seek advice when the should, because they cannot afford it. Free legal advice as an employee benefit may not be useful to everyone, but it is likely to be very useful for those who take advantage of it.
Advantages for Employers
Providing free legal and financial advice as an employee benefit also provides some considerable advantages for employers. In the first instance, employees are likely to be generally happier in their work, and therefore more productive, if they feel that their employer cares about their general wellbeing, whether that is in or out of the workplace. Similarly, those who take advantage of the advice may well find that they are less stressed and more readily able to cope with the demands of their job. Clearly, this too has advantages in terms of productivity.
Free financial advice can also increase the value of the benefits that you are already offering. The vast majority of employees are unaware of new rules that can be exploited to increase the value of their pension plan, or their share options. There are numerous tax breaks available for these purposes, but most people do not know about them.
It is, in part, the responsibility of the employer to ensure that their employees are sufficiently well educated about the tax treatment of their benefits. Aside from this, it is advantageous to do so; if employees are exploiting their benefits to the greatest degree possible, they will place more value in the products being offered to them and will therefore be generally happier with their benefit package.
Tax Treatment
Free legal and financial advice is frequently thought of as part of an Employee Assistance Programme, or EAP. EAPs are covered in more detail in articles elsewhere on this site. However, it is important to remember that financial and legal advice is not exempt from tax, while most forms of EAP counselling are. As such, you should think carefully about the tax implications of introducing free legal and financial advice, and seek advice if you are considering implementing it.
You might also like...