What Are Ethical Employee Benefits?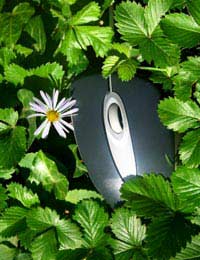 Ethical concerns are of increasing importance for companies across the country. The idea of 'corporate social responsibility' (CSR) was virtually unheard of until fairly recently; now, however, every large organisation that you could name has a clearly defined CSR policy – although whether or not they stick to it is another matter. Regardless of the size of the business, as general awareness of global ethical concerns grows, so too does the importance of CSR. In today's market, corporate responsibility is not just a symptom of an altruistic company; rather, it is a way in which businesses can give themselves a competitive advantage. This is true even in the employment market.
Why Ethical Benefits?
Employees are now more concerned than ever with their own ethical choices. People spend an increasing amount of time thinking about the ethical consequences of where they shop, so it is only natural that they will give some consideration to the repercussions of their employment. As such, developing a corporate culture that places an emphasis on social responsibility is an important step to take if you wish to recruit employees of the highest calibre. Now more than ever, employees want to feel that they are working for a company that makes serious and informed ethical choices. One of the most important ways in which you can foster this sense is through your choice of employee benefits.
Ethical employee benefits have been growing in popularity steadily over the past decade. The frontrunners in this field were the pension providers; as banks began offering ethical accounts, pension providers began offering ethical funds. Today, employers frequently choose these ethical pension funds over their (frequently cheaper) alternatives, in part as a result of a moral choice and in part because it is a quick way to make your company more attractive to employees and customers. In essence, ethical employee benefits are those that channel the employee or employer's money into ethically sound areas. Ethical pensions, for example, will not invest employees' money in arms manufacturers.
Other Benefits
However, sourcing and securing ethical employee benefits becomes more difficult when one looks away from pensions. How, for example, do you provide an ethically sound company car? In fact, the government has recently passed legislation offering significant tax breaks for company cars with low emissions, or those powered by 'sustainable' fuel. Furthermore, in an effort to encourage a reduction in our national carbon footprint, HMRC now consider transport by bicycle to be a non-taxable employee benefit. Employees will also get help towards the cost of the bicycle if they wish to purchase it outright.
Aside from pensions, private insurance is one of the most frequently offered employee benefits. Luckily, there is a good range of ethical insurance policies available; these are generally policies offered by insurers with a stringent CSR policy, or an independent ethical accreditation. The 'FTSE for Good' award is a reliable marker of organisations who operate in a socially responsible manner and, if you are looking to implement ethical employee benefits, you should draw your insurer from their lists wherever possible.
You might also like...