Relocation Package for Employees Explained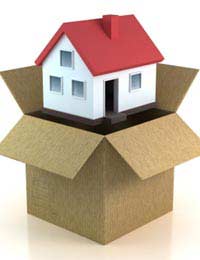 New or existing employees who have to relocate for work may be offered a relocation package. A relocation package can include financial lump sums, removal expenses and travelling costs.
What is a Relocation Package?
Relocation packages are often offered from employers to new employees if the employment location is more than 50 miles from their home. Relocation packages can include a number of attractive benefits that would entice employees to move to another town or city for work. These packages can often be negotiated during the interview process or once a firm job offer has been made. Relocation packages are designed to take the financial stress out of moving to a new work location.
Is a Relocation Package is for New Employees Only?
Relocation packages can be offered to employees under a number of different circumstances. Existing employees of a company may be offered a relocation package if their employers are moving premises. If an employee is offered the chance to work abroad then relocation packages are usually expected as a right.
Do I Have to Move if an Employer Moves Premises?
In some cases, an employment contract may have a 'mobility' clause within its terms and conditions. A mobility clause means that an employee must relocate if the employer requires it. The mobility clause may also stipulate distance limits, and if these limits are met then the employee will be required to move. Generally the only way this type of contract clause can be breached legally is if the terms and conditions are unreasonable.
What Can Be Included in a Relocation Package?
The actual contents of a relocation package will depend on the employer. What is included can sometimes be dependant on how badly the employer wants the new employee. Included in a relocation package can be removal and travelling expenses, legal fees and paid leave while relocating. Employers may also pay hotel fees while the employee looks for new accommodation.
Are Family Taken into Consideration with Relocation Packages?
Many employers do realise the major inconvenience and disruption that relocating can cause to a family. Some employers may offer employment assistance to a spouse to make the relocation easier. Employers may also offer childcare assistance including finding suitable day care providers and reimbursing initial costs. If elderly relatives are also relocating with a family then employers may supply contact details of suitable nursing homes in the local area.
Can Employees Negotiate Relocation Packages?
For new employees who are relocating this can be a good negotiating point. If an employer has expressed a strong desire to hire a new employee this may give the employee an edge when negotiating. In most cases, larger companies will be able to offer a comprehensive range of relocation benefits. An employer may not be willing to offer a full range of relocation benefits but may decide to increase a base salary as compensation.
What Other Benefits are there to Employment Relocation?
Aside from relocation packages there can be career benefits to relocating through a company. A salary increase with a new job would be one obvious benefit. Career prospects can also be enhanced by relocating and employers can see a willingness to relocate as a favourable employee attribute. Moving to larger company offices such as a company headquarters can also bring more opportunities for career progression.
Do Employers Offer Financial Lump Sums with Relocation Packages?
Many employers will offer lump sums to cover relocation costs; this is especially true with government employment. These financial payments can be in the thousands of pounds level and can be a definite bonus. Sometimes there will be stipulations to the lump sum over how the money can be spent; for example refurnishing a property, and receipts should be kept. These financial incentives may be paid in addition to other relocation package benefits.
Will Rent be Paid as Part of Relocation Package?
Employers will often be open to paying accommodation costs such as rent for an initial period. Accommodation costs are normally included in relocation packages. This can be a very cost saving benefit especially if employees are moving to large cities such as London where rental costs are high. All of the terms and conditions of the relocation package should be included in employment contracts or in a separate relocation contract.
You might also like...
This is information I've been searching for a while, so thank you. With a relocation package, I've been told that the costs of renting a new property would not be included. Is that right? Is this only for people selling one property and buying a new one? Also, as a director of a company, is a director entitled to the same relocation package if the company needs to move to new premises? Is a relocation package an allowable expense for the company's tax? Thanks