The Top 5 Employee Benefits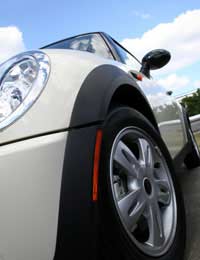 The annual salary may be one of the overriding plus points when it comes to employment but employee benefits are also high up on the list. However, not all employees agree over what they consider to be the top benefits.
Top Employee Benefits by Age
The age of the employee does make a difference when it comes to what is considered the most important employee benefits. The findings of a recent survey by Aon Consulting placed long term sick leave pay as the top employee benefit for those aged 55 and over. Around 55% of workers aged 35 and under valued subsidised gym membership as the more important benefit. Almost 34% of this age group also cited employee counselling as a major employee benefit.
But it seems pay overrides any benefits with almost half of all UK workers prepared to sacrifice their benefits to increase their pay packet.
Top 5 Most Desired Employee Benefits
Although differences can be seen within the various age groups over what constitutes the most desired employee benefits, the top 5 desired benefits are:
Final salary pension
Flexible working schemes
Holiday entitlement of 21 days or over
Bonuses
Employee company car schemes
Employee Benefits Differences and Job Types
Not surprising there are also differences in what is considered the most desired employee benefits depending on job type. Sales staff working on commission consider bonuses and performance related pay to be among the most desired employee benefits. Managers cite the final salary pension and company cars as their favoured benefits. One benefit that unites younger workers is annual holiday entitlement with many stating that extra holiday entitlement is their top benefit.
Public Sector Gaining Ground with Employee Benefits
Local council employees are claiming that they are very happy with the excellent employee benefits that they receive. Not all council offices offer a full range of benefits but the more forward thinking councils are providing an extensive range of benefits. Certain British council offices are providing benefits that would match any of the perks offered by the private sector. In 2008 Wychavon District Council was voted the best company to work for by the workplace specialist group Best Companies.
Staff support for employees and families is high on Wychavon's list of benefits including flexible working hours and a 75% subsidised private health insurance scheme. It looks as if the private sector could do worse than follow Wychavon's employee benefits package.
Keeping Staff Happy Isn't All About Benefits
Companies that have a high turnover of staff could do worse than listening to what employees actually desire from their work. Around 43% of employees claimed that enjoying their work was a major motivator in staying put. Job security and good colleagues were also named as reasons why employees would not jump ship. Not surprisingly cash does come ahead of company loyalty with 65% of those surveyed claiming that a higher salary would be the only incentive needed to change companies.
Employee Benefits Wish List
Annual holidays make a regular appearance in the favourite employee's benefits lists. Its not surprising that 43% surveyed claimed that six weeks annual holiday entitlement would be on their benefits wish list. A six months sabbatical after five years employment comes in a close second to the holiday entitlement. Profit sharing took third place in the employee benefits wish list while having a company sports car was favoured by 15% of employees. Strangely only 7% of employees claimed that an in-house bar would be on their wish list; presumably something to do with the morning after sick day.
The findings from the employee surveys shows that employees still rate take home pay as one of the main factors in their employment choice. Employee benefits are important, especially to older workers, but a high proportion of workers would be more than willing to exchange benefits for extra salary. In times of economic recession this should come as no surprise and may be something for employers to keep in mind.
You might also like...