All About Health and well-being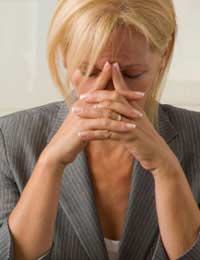 Increasingly, healthcare plans are forming a basic part of many employee benefit schemes. The health of an employer's workforce is important, not only to the staff themselves but also to the organisation as a whole; a healthy workforce tends to be more productive while they are at work, and this has been reinforced by a number of key pieces of research linking good health to sharper minds and more efficient thinking. Furthermore, a workforce in good health will cost their employer less in sickness absence; currently it is estimated that sick leave costs employers an average of almost £600 per employee per year, thus representing a significant annual outlay. Furthermore, employees who feel that their company cares about their wellbeing are more likely to exhibit loyalty to the organisation. Taking care of the health of your employees is therefore good business sense.
Common Complaints
In the first instance, it is important to note that there is a wide range of health, healthcare and wellbeing benefits that you may be able to offer your employees. The nature of the benefits plan that you offer will depend upon the requirements and aims of your business. For example, if your primary aim is to reduce the amount of sickness absence suffered by your company, then you may wish to look at taking proactive steps to increase the general standard of health amongst your workforce. Around 80% of all sickness absence is caused by minor ailments such as flu or the common cold. Clearly, there are ways in which the risk of staff contracting these ailments can be minimised. A good example of the action that might be taken is subsidised or in-house gym membership. Anecdotal studies have shown that absence as a result of these minor complaints is cut by around 30% when employers offer gym benefits. Such benefits need not be expensive; indeed, many private health insurers will either offer subsidies as part of their policies, or will give a discount on premiums if such benefits are provided by the employer. As such, it is frequently possible to offset part of the cost of benefits like gym membership against lower health insurance premiums. Clearly this is only relevant if you are also offering private health insurance as a benefit; even if this is not the case, though, the reduction in sickness absence should pay for the subsidies – otherwise you are not receiving a viable return on your investment.
Stress Audits
Stress is another common complaint leading to low productivity and high levels of absence. The Health and Safety Executive has recently published guidance recommending that employers develop a 'stress policy' documenting the ways in which the company will help to tackle these problems. Clearly, this can have a significant effect on the general wellbeing of your staff. Several companies now offer 'stress audits', whereby staff can answer a short questionnaire and are then provided with information on how to improve their mental wellbeing, tailored to their individual situation.
It can seem that health and wellbeing benefits are unnecessarily expensive to implement and administer. However, it is important to bear in mind the high cost of employee absence. As such, offering these benefits should be seen not only as a way of supporting the wellbeing of your workforce, but also of saving money for your business.
You might also like...