Delivering Performance Related Pay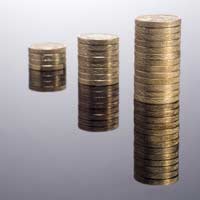 Businesses are frequently looking for ways in which they can increase performance within their organisation. Staff motivation can be a difficult task, and each employer will look at different methods by which they can achieve their goals. Many employers look to benefits as a way to develop a better work ethic amongst their staff, and to increase productivity. However, depending on the nature of your organisation, you may consider using an incentives scheme, either in tandem with or as a replacement for employee benefits. Performance related pay can be a particularly effective method of increasing productivity and ensuring that targets are met, as well as providing a potentially fairer way of paying your employees.
Long and Short Term Schemes
Performance related pay was a controversial concept when it was first introduced, but it has now become an accepted part of employment practice. There is a range of ways in which a performance related pay scheme can be implemented, and many of your choices here will depend on the nature of your existing employment policies and staff situation. If you have a high staff turnover and are not looking to reduce it, you would probably do well to look at short term performance related pay schemes. If you have low staff turnover, or you are looking to reduce a high level of staff turnover while increasing productivity, you should instead look at longer term strategies.
Short term performance related pay schemes tend to focus on very firm targets, normally for individual employees. The best example of this is a scheme by which the employee's salary gradually increases as, for example, they make more sales. Alternatively, short term schemes may operate on a bonus basis, whereby extra payments are made on top of salary to encourage and reward particularly good work. Long term schemes focus more on general motivation of the workforce, and fostering a sense of loyalty to the employer. The most common long term performance related pay scheme is a share system, whereby employees are rewarded with shares in the company for which they work. This can increase motivation as it is in the interests of the employee for the company to be successful.
Pitfalls
If you are considering implementing a performance related pay scheme, it is important that you give due consideration to the potential pitfalls in advance. In general, problems with these schemes arise when there is insufficient communication between employer and employee. It is vitally important that all parties have a clear understanding of how payment will be awarded, and the stages at which they will be eligible. The targets set should be realistic, and they should be easily measurable; it is important that there is no room for misinterpretation. If employer and employee conflict when the time comes for payment, the employee has recourse to the courts. A well advised employee in this situation would probably bring a case for either breach of contract or unlawful withholding of wages, both of which you will clearly wish to avoid. In order to mitigate the risk of such a case, it is important that you develop a clear policy of targets and remuneration from the outset.
You might also like...