Employee Incentive Schemes Explained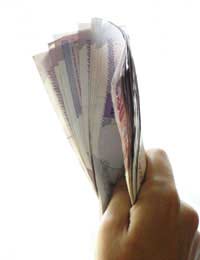 Many employers look towards benefit schemes for a way to encourage greater productivity from their workforce. In many cases this is successful; it has been shown, for example, that offering healthcare benefits can reduce sickness absence while simultaneously increasing the productivity of staff while they are at work. However, many employers wish to produce more tangible results, such as an increase in sales figures or a greater number of employees reaching their targets. In these cases, an employee incentive scheme may be a more successful option.
Incentives and Benefits
Incentives and benefits are frequently lumped together, whereas they are, in reality, two separate tools. A benefit scheme provides non-salary remuneration for employees, a certain level of which will be made available regardless of the performance of each member of staff. For example, a company pension scheme is an employee benefit, and would generally be offered to every employee regardless of whether or not they met their sales targets. In contrast, an incentives scheme offers extra remuneration, on top of a salary and other benefits, for those employees who fulfil certain requirements previously set by the employer.
Performance related pay is perhaps the best example of an incentives scheme. Under these arrangements, employees receive remuneration commensurate with the results that they garner. Performance related pay is distinct from a bonus scheme; in the case of the former, salary levels are clearly defined in advance, and a higher salary is earned through better performance. In the case of bonuses, which is also a type of employee incentive scheme, the employee may not know whether or not they will qualify for a bonus, and of what size it will be, until it is actually paid. Incentives do not necessarily have to be financial. Other popular employee incentives include extra holiday time offered to those who meet or exceed targets, or 'away days' for groups or teams that perform particularly well.
Disadvantages
There are advantages and disadvantages associated with both financial and non-financial incentives and, indeed, with incentive schemes generally. In the first instance, it should be noted that incentive schemes can be divisive; they can sometimes cause rifts within a workforce if some employees are unhappy that they are not receiving them. This can be particularly pronounced where financial incentives are being offered. However, non-financial incentives can sometimes be less effective and, in the worst cases, can be seen as simply inappropriate by employees. The purpose of an incentive scheme will always be to yield results, and in order for this to be successful the incentives must be attractive to employees. A poorly thought out incentive scheme can do more harm than good, while costing the company in question money.
It should also be noted that incentives and benefits are not mutually exclusive. There is no reason why both cannot be offered at the same time and, indeed, this can help to mitigate the risk of discontentment within your workforce. As such, while implementing an incentives scheme you may also wish to look at offering employee benefits. More information regarding this process is available in articles throughout this site.
You might also like...