Employee Benefits and Incentives That Just Don't Work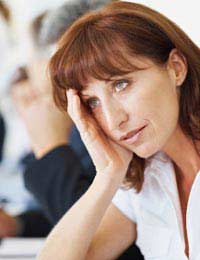 Most employees will have undertaken some research on the employee benefits packages they offer. But not all employee benefits and incentives will be looked on favourably by employees.
The Downside of Employee Benefits and Incentives
There are many tried and tested employee benefits and incentives. A great many are successful and are usually standard in employee benefits packages. Benefits such as medical and life insurance are generally valued by employees. But there are some benefits and incentives that just don't work when it comes to increasing productivity and maintaining staff loyalty. If an employer implements certain benefits and incentives that are not worthwhile then this could have the opposite intended effect on productivity.
The Use of Awards and Rewards in the Workplace
Rewards and awards are often given to employees; sometimes known as employee recognition. Many employees will not see recognition as a valid employee benefit. Some employees view working for awards as a manipulative ploy used by employers to boost productivity. Many employees feel that there should be no need for this type of tactic to be used in order for them to simply do their jobs. Employee recognition that rewards one employ per month can also cause competition in the workplace and lead to a lack of respect between employees and employers.
The Use of Discretionary Bonuses as an Employee Benefit
Discretionary bonuses paid to employees can be a winner but only if the terms and conditions are provided to the employee. Many employers will mention discretionary bonuses at interviews but will fail to mention the levels needed to actually receive them. Again, the discretionary bonus system can also lead to competition between employees. Some employees will also simply do the minimum required amount of work to receive the bonus and no more. Many employee benefit consultants feel that financial rewards do not actually lead to long term increased productivity.
Benefits and Incentives versus Salary
Many employers feel they can pay lower salaries if they offer good or excellent benefits and incentives. But most employees would rather see an increased salary rather than unsubstantial incentives such as discretionary bonuses. A good salary will mean employees feel respected and appreciated by their employers and has been found to be one of the best incentives to employee productivity. A good salary also means that employers do not have to resort to manipulative tactics to push their employee's productivity levels. Over a long term basis a good salary will usually win out against benefits and incentives.
Discounts on Company Products as Employee Benefits
A large number of companies do supply employees with staff discounts on their products. This can be a good idea if the discount is a reasonable one. But a number of employers make the mistake of setting discounts at a low percentage, sometimes less than 10% discount on products. Many employees also feel that company discounts are simply another manipulative ploy by employers to keep employees buying their own company's products. Discounts for employees should be generous enough to be noticeable when the employee is buying from their own company.
The Problem with Rewards and Bonuses
There are a few downsides to using incentives such as rewards and bonuses to increase employee productivity. These can include:
Employees who do not receive the rewards can feel as if they are being punished
Employees can often feel as if they are being continually judged if they do not receive these awards
If certain employees continually receive these rewards there can be talk of favouritism among employees
Employees can feel as if they are manipulated into increasing their productivity
Setting levels for bonuses can decrease creativity and risk taking in the workplace
Competition among employees for bonuses can lead to an inharmonious workplace
Some employees feel that reward systems are distasteful and turn work tasks into a competition
Rewards will usually only temporarily increase productivity and will not lead to a long term increase
A good employee benefits package and certain types of incentives will be looked on favourably by employees. Benefits and incentives that are worthwhile combined with a decent salary should maintain productivity and lower staff turnover. Manipulative incentives such as discretionary bonuses may make an initial difference to increased productivity but do not usually work over the long term. Employers should take the time to communicate with employees if present benefits and incentives packages are not meeting with employee favour.
You might also like...