Long Service Awards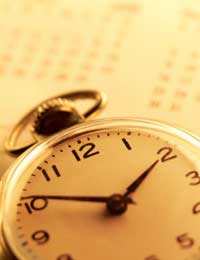 Recruitment can be an expensive business. The cost involved in finding a new employee to fill a vacancy is generally significant (most studies suggest that the 'one off' costs amount to around £600), but the long-term costs are frequently underestimated. The value of a long standing employee with a number of years' service to the company cannot be reliably quantified, but these individuals tend to bring expertise and knowledge that a new recruit simply will not have. As such, many companies wish to provide an incentive scheme to reward long service and reduce employee turnover.
Characteristics
A long service reward is a type of long-term incentive. The purpose of this type of incentive can vary; they are generally implemented by companies who wish to retain employees and thereby reduce their recruitment costs, but also develop a sense of company loyalty and community. This has been particularly effective for organisations like John Lewis, which offers each employee shares in the company once they have given a certain number of years' service. The number of shares to which they are entitled increases along with the period of their employment. Indeed, this is perhaps the most common method of implementation for this incentive. The benefits here are clear; it is in the employee's interests for the company to succeed, as the value of their shares rise with the value of the company as a whole.
However, share options are not the only incentive available if you wish to reward long service. You may consider, for example, offering a sliding bonus scheme, whereby an employee who has been with the company for five years receives a larger annual bonus than an employee who has only joined that year. The important thing to remember is that long service rewards are offered in addition to any salary. You may offer share options on a salary sacrifice basis in addition to these incentives, but in order to be effective the rewards themselves should be provided over and above the regular remuneration of the employee.
Tax Treatment
It is also important to understand the tax treatment of long service rewards. Any such incentive is taxed differently depending on whether it is made in cash or not. Long service rewards made in cash are subject to Class 1 National Insurance Contributions (NICs), meaning that they will be taxed at a rate of 11% on sums over an annual limit of £5,435. They will also be subject to standard PAYE deductions. As such, if the employee in question is on the income tax threshold before the incentive is given, there may be no real financial advantage gained. However, when the reward is not made in cash, their tax treatment will depend on the nature of the incentive. If the reward is being given for at least 20 years' service with the company, is worth a maximum of £50 per year of service, and is the only reward that has been given in the last ten years, then it will be completely tax free. If the reward is worth more than £50 per year of service then some tax liability may arise, and if the reward marks less than 20 years' service (or if another reward has been given within the preceding ten years) then a tax liability will almost certainly arise.
Long service rewards can provide an excellent incentive for employees to remain with your company. However, as can be seen you should give careful consideration to the nature of the reward in order to ensure that it receives the most favourable tax treatment possible.
You might also like...