Introducing Sales Incentive Schemes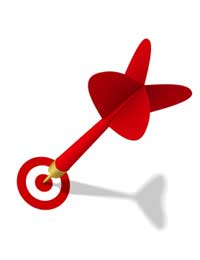 Any company with a consumer-facing (or, indeed, a business-to-business) aspect will constantly be looking to increase their sales figures. Targets are set for sales people, but there is frequently little incentive to push beyond these targets once an employee is drawing a salary. This is the age-old problem that led to the development of commission payments. Developing effective incentive schemes to encourage your sales people to perform to the best of their abilities is an important aspect of running a successful consumer facing business. The major benefits here are two-fold; in the first instance your turnover obviously increases as your sales go up. Importantly, however, a good sales incentive scheme that goes beyond the regular bonus structure will be a vital tool for keeping hold of your most talented, in demand sales staff.
Incentive schemes for sales employees have been proven to work; this is why the bonus concept is such a perennial favourite. However, good sales people are hard to come by, and it is therefore important that your incentive scheme offers something unique and enticing to both encourage sales and retain your staff. Problematically, though, there is no one-size-fits-all solution to this problem. Sales people are, of course, people, and each is therefore motivated in a unique way. As such, you will need to develop a forward-thinking, flexible incentive scheme if it is to be a continued success.
Stratification
Perhaps the most important idea to keep in mind when developing a sales incentive scheme is the stratification of your sales force. In general terms, the best performing 20% of your sales force will produce around 80% of your total profits. This 20% is probably already highly motivated, and will therefore be more difficult to incentivise; they are already outperforming their peers, and are probably receiving some sort of commensurate remuneration. Clearly, the remaining 80% can be worked on. However, HR practitioners have found that the biggest gains can be made by concentrating on the second 20% tier. These are the sales people who probably have the potential to perform better, but require an attractive incentive scheme in order to do so.
It is also important to remember that sales incentives need not necessarily be purely financial. While you may already be operating a commission or bonus scheme, many sales people are encouraged and given incentives by simple recognition. Indeed, these individuals are likely to place more value in the psychological aspects of non-financial incentives than they are in the cash value of the reward itself. In other words, the monetary value of the reward is not necessarily the important part – rather, the benefit for all concerned is in the recognition itself.
Education
Finally, it is vital to recognise the importance of education amongst your sales force. The quality of your incentive scheme is meaningless if your employees are not aware of it. As such, while implementing your scheme you should give careful thought to the ways in which you will educate your employees about the incentives that are being offered; the simple fact that they are aware of the existence and nature of these incentives will frequently be enough to motivate a significant proportion of your workforce.
You might also like...