Do 'Must Have' Gadgets Work as Employee Benefits?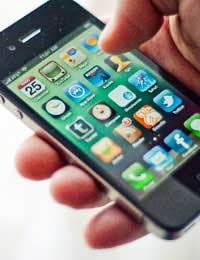 Employee benefits such as private medical insurance, monthly bonuses and flexible working hours do make a positive difference when enticing new employees to a company. Employers are also now using a range of 'must have' electronic gadgets to attract employees, and they can be a draw for younger employees.
Using Gadgets as Employee Benefits
Many companies are latching onto the benefits of advertising electronic gadgets along with their traditional employee benefits. The latest laptop and mobile phone may not be everyone's idea of a useful employee benefit but they can attract the attention of potential employees. Younger employees especially are being attracted by these objects of desire especially with the opportunity to use them away from the workplace. Employers do not need to spend a huge amount of capital on this type of benefit and there are excellent deals available for businesses. These gadgets can also improve employee productivity with very little cost to the employer.
Popular 'Must Have' Gadgets
Electronic gadgets such as the Apple's iPhone have been touted as the most beneficial work tool when it comes to communications in the workplace. The range of applications available and the ability to stay in touch via calling and the internet through one device are beneficial for employees. High specification laptops and devices such as Apple's iPad help to keep employees happy compared to outdated, slower models. Top of the range electronic gadgets are very popular across a range of businesses especially where staying in touch with customers and clients is essential.
Benefits of Gadgets in the Workplace
Not only do electronic gadgets keep employees happy they do have other benefits in the workplace. Faster and more efficient computers can improve employee productivity. A mobile device with a range of functions makes it much easier to stay connected with customers and the workplace. Sales people who are out of the office for long periods are finding the benefits of smart phones invaluable. An increase in productivity and the ability to accomplish work duties in less time are benefits for both employees and employers.
Choosing the Right 'Must Have' Gadgets
Employers who do want to provide gadgets as employee benefits should consider how they will be of benefit in the workplace. Some of the top specification gadgets are expensive but there is a reason for the high price tag. Devices such as the iPhone come with many functions such as internet browsing, email capabilities and many different office and business applications. The ability to have a virtual office when away from the actual office is invaluable for employees who are on the road. Businesses should also shop around and look at the deals and tax breaks available for this type of employee benefit.
Most Popular Benefits from Gadgets for Employees
Electronic gadgets that offer a range of functions in one device are among are most valued and prized by many employees. The benefits for employees from 'must have' gadgets include:
Can help to promote working from home
Ability to stay in touch when out of the office and on the road
Increased efficiency when performing work tasks
Easier to stay in touch with customers through different communication methods in one device
The ability to easily access information via the internet wherever the employee is
High specification devices can eliminate user frustration that can be a problem when using older, slower devices
The best devices available are small, lightweight and easily transported by employees
The Disadvantages of Gadgets as Employee Benefits
Employees may find out to their cost the disadvantages of being swayed by 'must have' gadgets. Employees can soon find that the shine wears off the electronic gadget as the reality dawns that this is simply a work tool. Employee benefits and perks can be invaluable but they should not be the main priority when choosing an employer. Communication devices and work tools such as mobile phones and computers are essential in most workplaces. Potential employees should ask why these devices are being seen by the company as an employee benefit and not a standard work tool.
For many employers these 'must have' gadgets are viewed as essential tools when it comes to productivity and efficiency in the workplace. Advertising these gadgets as employee benefits can work as long as they are not a substitute for other important benefits. Most companies will offer 'must have' gadgets as perks of the job and they can make a company look forward thinking. Companies should weigh up the pros and cons of this benefit and talk to employee benefit advisors on the advantages this benefit.
You might also like...