Salary Sacrifice: Frequently Asked Questions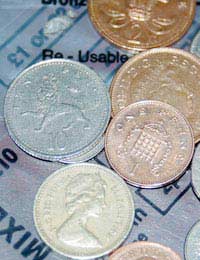 There are many different types of employee benefits so it can be difficult to be clear about what each one provides and which would be right for you as an employee or a company. Salary sacrifice schemes have a lot of advantages for the employer but employees may want to think carefully before committing to one. Read our Frequently Asked Questions to find out more:
What is salary sacrifice?
A salary sacrifice is when an employee agrees to forfeit part of their salary in return for another sort of benefit. It is often used when the employee needs to buy an expensive but essential item – such as a yearly travel card – and would not have the immediate funds to do so.
How will it affect my contract?
Committing to a salary sacrifice scheme means that your contract of employment is altered and you are agreeing to be paid this way while the benefit is in place.
What are the advantages for the employer?
Using a salary sacrifice scheme is a good move for employers as it cuts down on the cost of payroll as there is less money to pay out to employees each month. There are also a number of tax cuts to be made that can be of benefit. The inflexibility is also a bonus for them as it means they do not have to switch back to providing a higher salary.
What are the advantages for the employee?
An employee needs to think carefully before deciding to take a salary sacrifice. It is not something that you can easily get out of. Employees need to be certain that their circumstances will not change and they will have no need for the benefit they are tied into taking. Some companies will offer more flexibility in the way that you can use this scheme and then employees are likely to see more benefit.
What should I find out before agreeing to a salary sacrifice scheme?
You need to be very clear about what you are committing to and the benefits that you are going to receive from it. You must work out whether you will actually be getting more for your money than if you just stuck with your regular salary. It is a good idea to seek some independent financial and legal advice before signing up.
Entering into a salary sacrifice can be worth it if you know you are going to get more than the money you are forfeiting could buy you. However, you need to understand what you are committing to and seek some advice before deciding to go ahead.
You might also like...
@Joan - I'd say inclusive as it is still theoretically part of your salary.
Heather
- 3-Dec-14 @ 12:21 PM
Can you advise how the earnings of someone on a Salary Sacrifice Schemefor Pensions are treated when assessing Housing Benefit entitlement. Do we use the Net income inclusive of the Sacrificed amount or do we use the Net Income exclusive of the Scarificed Amount. Thank you
Joan Hagan
- 2-Dec-14 @ 4:10 PM