Employers' Legal Pension Obligations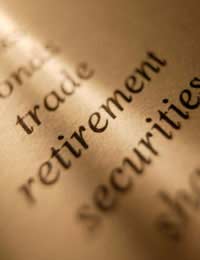 Pensions are amongst the most significant concerns for employees across the country. As the costs of living continue to rise, and the markets continue to fall, many are worried that the value of their pension funds will not be sufficient to provide them with a comfortable standard of living in retirement.
As such, occupational pensions are a popular employee benefit. Aside from the advantages of occupational pensions for both employers and employees, however, companies must meet certain legal obligations to ensure that their workforce is able to survive financially after they stop working.
The government expects employers to play their part in ensuring that individuals have a secure fund on which to draw in retirement. Saving for retirement while in employment is frequently the most effective means by which this can be achieved; occupational pensions provide a standardised, regulated way for employees to put money away, and both employer and employee stand to benefit from numerous tax advantages. Furthermore, the employee can take advantage of the employer's obligation to make contributions to their pension plan.
Access to Schemes
In the first instance, it should be remembered that employers do not have a legal obligation to provide access to an occupational pension scheme.
However, the law probably will require you to offer employees the chance to take advantage of a stakeholder scheme if you are not offering an occupational arrangement. Even in these cases, however, there are a number of exemptions. Primarily, employers with fewer than five staff are not obliged to offer a stakeholder pension scheme. Similarly, rather than offering a stakeholder scheme you may prefer to provide access to a personal pension plan. However, in order to qualify for the exemption provided in law, you must make contributions to this personal plan, at a rate that is equivalent to a minimum of 3% of each employee's salary. If you are considering offering a group personal pension, as an alternative to a stakeholder or occupational plan, you should consult your provider to ensure that it meets the legal obligations for exemption.
Combined Pension Forecast
As can be seen, the legal obligations for employers are not overly onerous. However, the government is keen to encourage employers to make some contribution to the continued welfare of their staff. As such, they have introduced schemes like the Combined Pension Forecast.
This scheme aims to provide employees with an easy to understand outline of the total sum that they will receive upon retirement. This takes into account the value of any personal or occupational pension plan, as well as the state pension to which the employee may be entitled. While there is no legal obligation for employers to offer a Combined Pension Forecast, this is increasingly becoming standard practice. Furthermore, the Forecasts are free for employers; the Pension Service and the Department for Work and Pensions deal with any enquiries from employees, and provide the information necessary to complete the state pension element. As an employer, all you are required to do is give information regarding the value of your employees' pension funds.
While it is clearly important that employers stay on top of their legal obligations, there are numerous advantages associated with offering benefits over and above these basic requirements. Further information on these advantages is available in articles elsewhere on this site.
You might also like...