Final Salary Schemes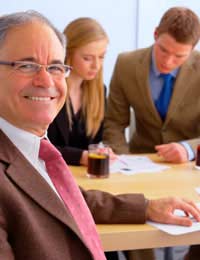 The array of pension schemes available can be baffling. Too few employees are aware of the nature of their pension plan; the difference between private pensions and stakeholder plans can be confusing, for example. There has been a lot of debate regarding the future of final salary schemes in recent years.
These have traditionally been popular due to the perceived generous nature of the schemes. However, many employers have closed their final salary schemes as a result of their inability to continue to meet the requirements that they placed upon them. That said, many individuals were offered final salary pension schemes as part of their benefits package, and it is important that they are understood.
Characteristics
Final salary pension schemes offer the recipient a guaranteed income for the rest of their life, which they begin drawing from retirement. The level of this income is based upon the number of years that you have worked for the employer, and the level of your salary upon retirement. As such, those with a higher-paying job when they retired, and those who have served one employer for a significant length of time, stand to benefit most from a final salary scheme.
In general, the terms of the scheme provide employees with an annual retirement income equivalent to one third to a half of their final salary. Employers are free to set the level at which the scheme will pay out, as long as they meet certain requirements outlined by HM Revenue and Customs. As such, final salary schemes are sometimes known as 'defined benefit schemes'.
There are currently around 8 million employees with access to a final salary scheme and the benefits that this entails. However, the level of expenditure resulting from these pensions has meant that a growing number of employers are closing the schemes to new staff. Indeed, many business analysts suggest that final salary pension schemes will cease to exist entirely by 2012.
Reasons for Closures
There are a number of reasons for the sudden impracticality of final salary pension schemes. In the first instance, it should be noted that contributions made to final salary funds are not simply placed in a bank. Instead, employers expect these funds to grow and perform; they essentially bet that the growth in value of the funds will allow them to meet their financial obligations. As such, most employers invest their funds in share products. This might involve the purchase of shares in individual companies, or the use of tracker investment vehicles that grow or shrink with the market as a whole.
Clearly, final salary pension schemes are therefore vulnerable to market fluctuations, and the stock market has tended downwards for some years. As such, employers have seen the value of their funds shrink. At the same time, however, they have already made commitments to pay 'defined benefits' to employees. When the assets contained in the fund are not sufficient to cover the employer's pension liabilities, final salary schemes become too expensive to run.
It is unlikely that you would be offered a final salary scheme today. Instead, most employers are opting to provide money purchase or stakeholder schemes, the characteristics of which are outlined in articles elsewhere in this section.
You might also like...