Pension Schemes as Employee Benefits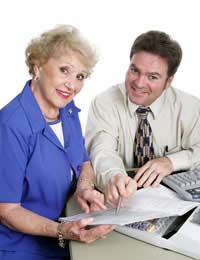 There is a widespread availability of occupational pension schemes in the UK. Pension schemes are amongst the most popular employee benefits, and they are certainly the most frequently offered.
In many cases employers will stress the strengths of their occupational pension scheme, perhaps alongside health insurance or a similar benefit, in an effort to reinforce a low headline salary when recruiting. It is important to remember that employees have a statutory right to access (and, indeed, a statutory responsibility to contribute to) a state pension scheme. However, many employers choose to offer additional schemes to help their employees save for retirement.
State Pension
In the first instance, it is important to recognise the difference between pension schemes to which everyone has access, regardless of their arrangement with their employer, and pension schemes which can legitimately be described as a non-salary employee benefit.
Every UK taxpayer has access to the State Pension, which they fund through National Insurance Contributions. This fund will accumulate regardless of the individual's employment status; while employers may make National Insurance Contributions in addition to those made from the employee's pay packet, the State Pension is also available to self-employed individuals who have no such arrangement with an employer.
Furthermore, the State Second Pension (also known as S2P, the scheme which replaced SERPS) provides additional funds to employees who contribute through their employment.
It would be misleading to call the State Pension an employee benefit, although many employers will make National Insurance Contributions on their employees' behalf.
There is, in many cases, a legal responsibility for employers to do so. However, many companies will choose to offer a private, occupational pension scheme for their employees which will offer individuals the opportunity to top up the basic State Pension. This can be very useful, particularly as many pensioners find that State Pension payments are insufficient to cover their outgoings, even when S2P payments are taken into account.
Occupational Pensions
Occupational pension schemes are established by employers, and can quite legitimately be described as an employee benefit. Most private sector pension schemes are administered by a board of trustees, who are responsible for deciding how money is invested and ensuring that payments are made to pensioners.
There are two main types of occupational pension schemes: final salary and money purchase. Final salary schemes are becoming less and less widespread as employers are finding that they cannot make the necessary repayments – their pension liabilities outweigh the size of the fund, as a result of poor investment performance and an increased average life expectancy. As a result, money purchase schemes have become increasingly popular amongst employers. This type of pension scheme relies on the employer and employee both making regular contributions. These contributions then form a total fund, which is released on retirement and used to buy an annuity. This annuity then provides the payee with an income for the remainder of their life.
Pension schemes are frequently enthusiastically advertised by employers seeking to encourage new recruitment. However, you should ensure that you are aware of type of scheme being offered, and the level of contributions that will be made by the employer.
You might also like...