Outsourcing the State Second Pension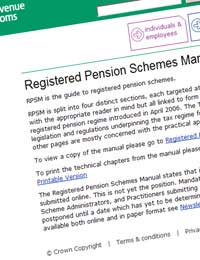 The State Second Pension, or S2P, is one of the most complicated benefits available to employees. It has been the focus of some controversy and consternation amongst taxpayers, both for the complexities of its administration and its perceived failure in achieving its stated aims.
However, employers still have an obligation to offer the State Second Pension to employees, and it is therefore important that both parties understand the nature of this benefit.
What is the State Second Pension?
The State Second Pension replaced SERPS as a means by which employees can accumulate a larger state pension fund to be drawn upon when they retire. In general, those on lower incomes (those earning less than £28,000 per year) will benefit from S2P, while those on higher incomes would have been better off with SERPS.
Classing the State Second Pension as a benefit is somewhat misleading; in fact, it is a statutory responsibility for all employees; self-employed individuals do not have access to the scheme as it relies on Class 1 National Insurance Contributions, which the self-employed do not pay. However, this element of the state pension is generally provided on an occupational basis, and employees will therefore tend to consider it as part of their benefit package.
The State Second Pension is currently woefully un-lucrative. While there is the potential for S2P payments to reach a maximum of around £140 per week, most pensioners with access to the State Second Pension or SERPS are currently receiving around £12 per week. As such, many have considered it, in its original form, to be an inefficient method of saving for retirement.
As a result, some employees have opted to contract out S2P or SERPS, depending on which applies. Contracting out is the only way to gain an exemption, and many individuals have been encouraged to do so by employers and salespeople who have suggested that their earning potential is higher if they contract out their scheme. It is in the interests of employers to encourage contracting out, as they will pay lower National Insurance Contributions. However, as has been shown, contracting out is frequently not in the best interests of employees.
Pitfalls
When an employee chooses to contract out the State Second Pension, the government pays a cash rebate in lieu of contributions.
This rebate is then invested in another type of pension fund, generally a money purchase scheme. However, there are significant potential pitfalls for those who choose to contract out. In the first instance, there is no guarantee that the private fund will perform as well as the standard S2P arrangement. Indeed, most funds of this type rely on the stock market for their growth, and there is no guarantee that the markets will go up. Furthermore, contracting out is out of the question for older employees as there is little potential for growth of the fund before retirement. That said, if you are a young employee with confidence in the markets, then contracting out of the Second State Pension may well be the best option.
Many employees have been mis-sold financial products, with many being pressured into contracting out when it was not in their interests to do so. Similarly, many people contracted out of SERPS and do not realise that this means they will also be contracted out of S2P. If you chose to contract out of SERPS but wish to contribute to S2P, it is vital that you contact your tax office immediately.
You might also like...