What Are Money-Purchase Schemes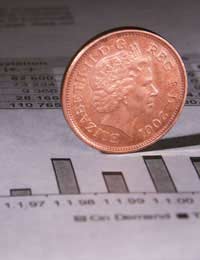 Employers have a significant range of pension products from which to choose when they are deciding what will be offered in their employees' benefits scheme.
There is a great breadth of choice in this market, particularly as a result of the government's intention to increase saving amongst UK employees. Ensuring that money goes further is good for both company and employee, and as such pensions form the basic plank of most benefits schemes. However, the choice of pension schemes can be complex.
Money purchase schemes are still a fairly niche form of pension. Some employers choose to offer money purchase schemes as their standard occupational pension, but in many cases these employers are based in the financial sector – the reasons for this will become clear as you look at the characteristics of these schemes. Aside from this, individuals are free to open money purchase schemes on their own; these are not solely available on an occupational basis.
Characteristics
One of the most significant characteristics of a money purchase scheme is that the final value of the fund is not guaranteed. Clearly, the final value will depend in part upon the amount of money that is paid into the scheme, but this is true of all pension plans.
Uniquely, with a money purchase scheme, contributions to the fund are invested, rather than saved. If your money purchase scheme is occupational, your employer will also be contributing, and both contributions will be used for investment. This is usually in the stock market. Upon maturity of the fund (that is, when the employee or individual retires), the money available will be used to buy an annuity. This will provide the employee with an income for the rest of their life.
As can be seen, the final value of a money purchase scheme depends not only on the level of contributions made by both employer and employee, but also upon the performance of the investment fund into which these contributions are placed. Clearly, if you already have a money purchase scheme you are likely to have found that the value of your fund has dropped dramatically in recent months.
Money purchase schemes are frequently used to invest in tracker funds, which fluctuate in value depending upon the total value of the markets. This is generally thought to be safer than investing in individual companies, as the market as a whole tends upwards. As has been seen recently, however, that is not always the case in the short term. This is one of the significant risks associated with money purchase schemes.
Employer Contributions
There is another significant drawback for employees. Figures show that employers contribute just over half as much into money purchase schemes as they do into others, in terms of percentage of salary. As such, employees need to make larger contributions to make up the shortfall. That said, if you retire at a time of market boom, a money purchase pension scheme can be a very profitable venture. The risk, however, is that markets will fall as you retire – a risk all too familiar to those whose schemes have matured within the past few months.
You might also like...