Educating Employees on Their Pension Scheme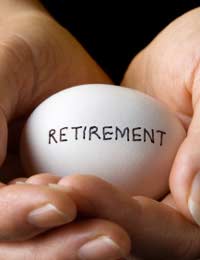 A pension scheme is one of the most important elements of any company's benefits offering. Indeed, in most cases employers will have some legal obligation to provide access to a pension scheme, whether that is an occupational scheme, a private scheme or a stakeholder plan.
In reality, however, many employees are unaware of the nature of their scheme; indeed, far too many employees don't even know that they have a pension, but merely see deductions being made from their pay packet. This is not good for anyone; employees are unaware of their true financial situation, while employers do not draw the benefit of good will that would otherwise be drawn from a well publicised pension scheme. As such, education and communication are important aspects of any pension scheme.
Education must be at the forefront of any employer's mind when they are considering employee benefits of any variety, and a pension scheme is no different. The process of education has several stages, and begins as the pension scheme is introduced. The nature of your communication with your employees will depend on the size and scope of your business. For example, if your organisation is made up of a small number of employees you are unlikely to have to engage in a particularly extensive education exercise. Some internal communications are likely to suffice, either in the form of emails or, for example, notices on a public notice board. Similarly, face-to-face communication may be sufficient.
Workshops
However, as the size of the organisation in question increases, so too does the complexity of the education exercise required. If yours is a medium-sized or large enterprise, you may wish to give consideration to running workshop days for staff. These days would give a comprehensive overview of the characteristics of the pension plan and, potentially, any other benefits to which employees are entitled.
While this may seem like a lot of logistical effort, in many cases this will save time later as employees are more likely to attend a workshop than they are to read an internal email. Furthermore, it is possible to answer questions face to face in a workshop environment, thereby saving time later.
Total Reward Statement
Education and communication should continue after the scheme has been implemented. There are frequent changes to the tax treatment of pension schemes, and it is partly the responsibility of the employer to ensure that staff are aware of these changes and their effects. As such, you may offer briefings or further workshops when the tax schedule is changed. Furthermore, an important aspect of any benefits scheme is the Total Reward Statement.
This personalised document details the cash value of any benefits taken by each individual employee, and is advantageous for both employer and employee; the employee gets a true picture of the value of their pension scheme and other benefits, while the employer ensures that they are receiving the maximum possible return in terms of good will and higher morale.
Education should be a fundamental part of any benefits offering. As such, you should give extensive thought to the way in which you will inform your staff about the nature of their pension scheme.
You might also like...