Integrating Occupational Health Programmes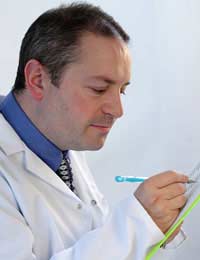 Health benefits are available to a significant number of employees across the country. Benefits like private health insurance are frequently major parts of a company's benefits offering, with great emphasis being placed on these elements. However, more companies are moving to a position whereby they offer not just health insurance, but a full programme of occupational health benefits.
There are numerous reasons for this; in the first instance, a comprehensive occupational health programme will encourage a healthy workforce, resulting in fewer days lost to sickness and a generally more productive team. Furthermore, if your employees are confident that you care about their health, they are more likely to be motivated and positive. However, a disparate collection of occupational health benefits is unlikely to do very much good; establishing such a programme can be a significant investment, and it is important that it is integrated into your business as far as possible in order for you to get the maximum return.
Auditing
Any fully integrated occupational health programme will begin with an identification of the potential risks associated with the workplace. As the name suggests, occupational health programmes deal with health and wellbeing issues that arise in the place of work; medical insurance and so on will deal with injuries or illnesses sustained outside the workplace, while your occupational health programme should be focused on mitigating and dealing with potential hazards faced by your employees during the course of their employment.
As such, the first step in any such programme should be a safety audit. This will probably take place over the course of some months, and will involve careful monitoring of employees and their environment, as well as analysis of factors leading to any accidents that occur during that period. You should also consult with employee representatives, as it is the employees themselves who will be most familiar with the daily risks that they face.
The next step will be to address the risks that have been identified during the audit. This might involve altering the workplace in some ways in order to make it a less hazardous environment. At the same time, you should continue to monitor the health and wellbeing of your employees (this process referred to as surveillance by occupational health professionals), and be prepared to act on your findings.
Training
You may find, however, that there are certain aspects of the workplace that you cannot alter. Similarly, you may find that employees are becoming ill or injuring themselves because they are conducting themselves in an inappropriate way. As such, your occupational health programme should include training and supervision as an important cornerstone. A well trained workforce can save you a significant amount of money as they will be more productive, and less prone to accident and injury for which you will ultimately have to pay.
Instituting a truly integrated occupational health programme can be a lengthy and complex process. As such, you may wish to seek advice from an occupational health provider or other professional. These individuals or organisations will be able to offer help and advice, and will perform steps like the safety audit to ensure that they are properly executed.
You might also like...