How I Made the Most of My Employee Benefits: Case Study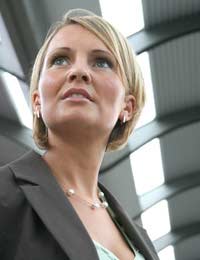 Sarah, 28, has been working for a large accounting company since she left university. They have always offered her good employee benefits and as they have increased with each promotion she had made sure she had made the most of them.
"Part of the reason I wanted to join a big company was because I knew that they would offer good employee benefits. No matter how much you are earning, adding benefits on top really makes a big difference.
"There are lot of options where I work for how you can take your benefits and you can mix and match each year. I think a lot of people choose to have company cars but because I live in London it has never been worth it so I am free to use them in other ways."
Holidays
"One thing that I always try to do is to buy some extra holiday. We can take up to an extra six days which you really do appreciate. It has meant that I have been able to go on a few extended holidays to South America and Asia but still have the odd day off throughout the year.
"The other great thing about it is that you are allowed to sell the days back if you don't use them, and get a nice little payment. As I have been promoted I have been entitled to more benefits so can have even more holiday or use them some other way."
Sarah says that she really enjoys the flexibility of her company's benefits system as she has been able choose different options as her priorities have changed.
Medical Insurance
"I have never like my teeth and finally decided that I needed to do something about it. So this year I choose to use my benefits for private dental insurance. It has meant that I was able to have cosmetic dental work done and a lot of it was covered by the company.
"Then, next year I can decide to have something else and am still able to take advantage of other benefits such as an interest free loan to buy a yearly tube pass and also pension contributions. You might not think about these things usually but they do make a difference."
Job vs Benefits
"I have been thinking about leaving my current job and moving to a smaller company for a while now. However, once I started looking at salaries for the new jobs it is amazing what a difference benefits make. Even with a higher salary somewhere else I still wouldn't be as well off because of all the extras I can get.
"Having been used to this system for my whole working life I do think that I would find it really difficult not to have it. I think that offering a strong benefits package is definitely a good way of recruiting and retaining staff. It makes employee feel valued and as if the company wants them to be happy and healthy."
You might also like...