Administering Employee Benefits Effectively: A Case Study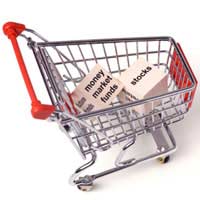 Joan, 54, has been working for the same company for thirty years and says she has seen the attitude to employee benefits change considerably. She believes that through trial and error, they now have an efficient and effective system in place.
"Our company has always offered employee benefits of one sort or another but have definitely come to realise the importance of them in recruiting and retaining the best staff. There has become more of an emphasis on using benefits as a top up to a salary and helping to entice people in.
"When I first started out the company was quite small and the benefits we offered were limited so it was easy to be flexible and deal with each case on an individual level. However, as we have expanded it has been necessary to a put a more structured process in place."
Outsourcing
"We considered outsourcing the administration as it was taking up a lot of time that could have been spent elsewhere. However, the more we looked into it we decided it was going to be an expensive move and our company probably wasn't quite big enough to make it worthwhile.
"So instead, we started looking for other options and investigating the best way to administer our scheme effectively that would both be cost-effective and free us up to spend time on other things."
Self-service
"Eventually we decide that implementing a self-service system was the best option. It took a bit of time and money to set up initially but generally it works really well. I think that it helps the employees feel a bit more in control and automatically updates the systems so we don't have to."
Joan says that they realised that to get the system to work well they would need to train the employee and that good communication was vital.
"We ran a number of training sessions so that we could explain the new system to all the staff and give them a chance to learn to use it. This has meant that the majority of them use it properly, although obviously there are a still a few who need some help.
"Another thing we have done is to produce some written information outlining the different employee benefits which we give to employee so they have a chance to fully understand what is available and make the right choices for them.
"We give this to anyone who has just joined the company and also update it if people are promoted and become entitled to more or different benefits. We have found that it works really well as our employees feel informed and in control of their benefits.
"I think that anyone who is administering employee benefits needs to explore the options and decide what is right for their company. I think outsourcing is becoming very popular and can be a great option but only if your company is big enough to support it. The important thing is to make sure that everyone – those administering the benefits and those receiving them – understand how to use the system efficiently."
You might also like...