Why I Stayed at My Company for the Benefits: A Case Study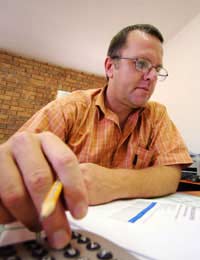 John, 43, had been offered a number of different jobs but the benefits with his current employer are just too good to leave behind.
"When you start out in your career you never really think about employee benefits and to be honest I probably didn't even know what they were. You focus on the possibility of career progression and salary but actually, the benefits top this up a lot. I have been with my company for almost 20 years and have moved gradually up through the ranks to the point where I am now in a very well paid position. Part of that is the fact that over the years I have also accumulated more and more benefits.
"I have been headhunted a number of times now and offered some really good jobs along the way. I have been tempted a few times but even though some of the salary offers have been better than what I am on now, they haven't been able to match my benefits package. Obviously there are other factors involved but I enjoy my job and it would take quite a lot to move me."
Looking After My Family
"In my younger days I would have grabbed any opportunity but now I have a wife and kids, I have more responsibilities to think about, rather than just myself. Over the years I have gathered more and more holiday time and that is very important to me. My job is quite stressful with long hours so I make the most of all the holiday that I have to spend with my family each year."
John says that it is not only the holiday time that he thinks about with his family but also how he can protect and care for them.
"Another draw is the private health insurance that I have for my family. The NHS isn't bad but I know when my wife was pregnant she really appreciated the extra care and attention she got because we were private. Obviously I want the best for my family. Another factor is the company car. The payments, upkeep and insurance on that would be a lot if I was having to pay and I know that the car is a safe as possible to protect my family."
Moving on Versus Employee Benefits
"Unless something amazing comes along I can't see myself moving on anytime soon as the company benefits are just too good to leave behind. I know that some of my colleagues feel the same and I guess our company has been clever as they are managing to retain a lot of their best staff by offering such a great employee benefits system.
"I would like to set up my own company but will probably wait until my children have left home so I don't feel such a need for the benefits. Though, to be honest, I would hope that I could eventually offer my own employees such a good package so that they could look after their own families as well as I have been able to."
You might also like...