Outsourcing your Company Car Benefits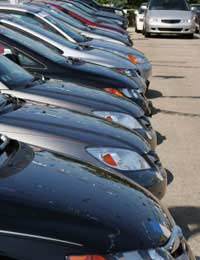 Company car benefits can be advantageous to both employers and employees. Employees value the chance to use a car of higher quality than their existing vehicle, and with a simultaneous tax advantage, while employers increase goodwill within their workforce while maintaining a professional, positive corporate image.
Even when the revisions of the tax schedule concerning company car schemes have been taken into account, organisations are still looking at ways to establish their own schemes.
However, the realities of offering company car benefits are frequently misunderstood or overlooked. Larger organisations have the financial means to operate their scheme in any way they see fit. It would not be difficult, for example, for many companies to simply purchase their fleet outright and administer the scheme on their own; indeed, companies like Price Waterhouse Coopers are doing just that.
There is a trend, however, for smaller companies to follow suit; many small business owners look at the costs associated with outsourcing their company car benefits and decide that they would rather do it on their own. However, there are a number of factors that should be considered before you decide upon outsourcing.
In-House
There are a number of advantages to operating your company car benefits yourself. In the first instance, the cost of the outright purchase of vehicles will be placed on the balance sheet, meaning that the company will generally be able to write it off against tax.
Furthermore, leasing vehicles from a third party financing company can result in some significant costs; you will pay over the odds for the use of the vehicles, even if you choose a hire purchase arrangement. Furthermore, in many cases you will not be able to write off all of your lease payments if you contract with a third party finance company.
Outsourcing
That said, however, operating a company car scheme in-house can present some significant problems. Primarily, you should remember that the vehicles themselves are assets under the ownership of your company. In this way, you will suffer any depreciation – and cars depreciate fast. In general, standard practice suggests that you should purchase assets that will appreciate, and lease those that will depreciate. Otherwise, three years after purchase (three years being the period over which you would generally write off the cost) you will be left with assets that are worth considerably less than they were to begin with.
If you choose to outsource your company car benefits, on the other hand, the leasing company will be responsible for the depreciation. Furthermore, you may well have the option to upgrade your fleet upon completion of your lease.
If you do choose to outsource your company car benefits, there are a number of ways in which you can do this. In the first instance, you should look at the various financing options, each of which are explained in an article elsewhere on this site. Aside from this, you should also consider which of the numerous leasing or finance companies you will contract with. Some of these specialise in working with small organisations, and you may well find that one of these companies can offer you the best deal.
You might also like...